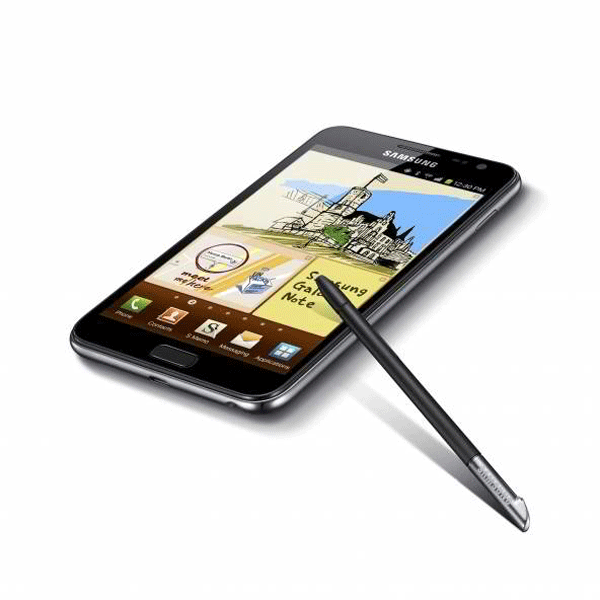 Today is the day Samsung Philippines will be offering its supersmartphone called the Samsung Galaxy Note.
Click this link to Reserve your Samsung Galaxy Note: http://www.samsung.com/ph/reserveanote/
This exclusive online offer is only today, November 15.
It includes the following choices:
P2,000 off of its suggested retail price of P35,990 with a free flip cover valued at P1,450 and a free 45-day subscription of Philippine Daily Inquirer Digital Edition valued at P1,120; or
Free with a Smart Postpaid Plan 2000 plus one month FREE service fee (P2,000) and a free flip cover valued at P1,450
Samsung Galaxy Note is the latest addition to Samsung's family of Android smartphones.
It is the perfect hybrid of an immensely powerful tablet and a conveniently portable smart phone in one super-device. Punctuated by the introduction of the S Pen, Samsung's newest advancement in pen-input technology, the Galaxy Note enhances your mobile experience with stunning visuals, creative edge, and productive features.
The Galaxy Note runs on a 1.4GHz dual-core processor while the HSPA+ enables speedy network connections for smooth operation. Its larger-than-life 5.3" HD Super AMOLED full touch screen is the first among smart phones around the world, featuring a high resolution display perfect for taking photos with the 8-megapixel camera, watching HD videos, browsing the Internet, and multi-tasking with several apps on a split screen.
The most note-worthy amongst all of its features, however, is really the S Pen. The Galaxy Note brings creativity and productivity to a new horizon with this ground-breaking innovation. It accurately digitizes sketches and artworks while handwritten texts are automatically converted to digital characters through superior handwriting recognition. Coupled with an expansive screen, the S Pen presents immeasurable possibilities—from capturing big ideas, designing the next big thing, even crafting the next Picassos!
With the 1.4GHz dual core processor, HSPA+ internet speeds, the HD Super AMOLED display, 8-megapixel camera, and especially the S Pen, the Samsung Galaxy Note truly lives up to being the very first tablet-slash-smartphone in the market.