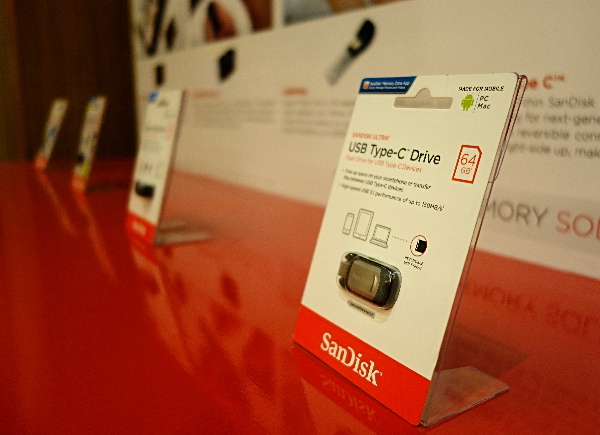 Storage solution provider SanDisk launched its lineup of storage solutions for mobile devices in the country, including the updated and redesigned iXpand Flash Drive, a popular storage drive for iPhone and iPad.
The iXpand Flash Drive, which comes in 16GB to 128GB capacities, allows iPhone users quickly and easily  free up space on their iPhone and Ipad. It now features a new design (made of durable metal and rubber) that fits most cases and tucks neatly under the phone with minimal extruding. Its lighting connector is very visible and the slim and no cap profile do not block other PC USB ports.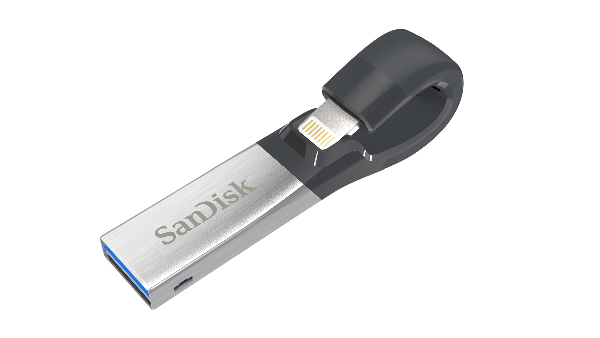 Other key features of the iXpand include the automatic file back up from the iPhone when connected, photo back up from your social media accounts, playback of music or video right from the SanDisk application, saving of photo directly to iXpand after taking the photo, auto manage of content, and a nice UI with graphical image of the storage.
According to a consumer survey conducted by SanDisk in the US, many iPhone users are looking to free up more space on their phones due to the limited storage of the device. "People are using their mobile phones to capture tons of photos and videos and more than 70 percent of users transfer files off of their iPhones to another storage location," said Peter Mah, regional director for Asia Pacific, SanDisk.
"With the new iXpand Flash Drive, people can spend more time using their iPhone to capture what they love and have less time worrying about how and where to transfer these photos and videos."
SanDisk also introduced the Extreme PRO MicroSDXC UHS-II card, which delivers transfer speeds of up to 275MB/s. It comes in 64 GB and 128 GB capacities.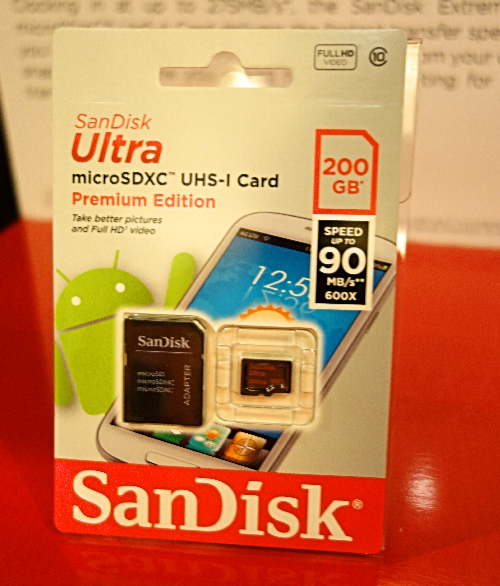 Featuring Class 10 and UHS Speed Class 3, the SanDisk Extreme PRO microSDXC UHS-II card is the storage intented for capturing Full HD and 4K Ultra HD video on the latest action cams, drones and smartphones. It also comes with a USB 3.0 card reader to conveniently offload files to a PC.
According to Ma, the demand for higher quality content such as Full HD and 4K video increases, the need for higher capacity, faster storage solutions grows exponentially.
The SanDisk Exteme PRO microSDXC UHS-II cards are shockproof, temperature proof, waterproof, and X-ray proof.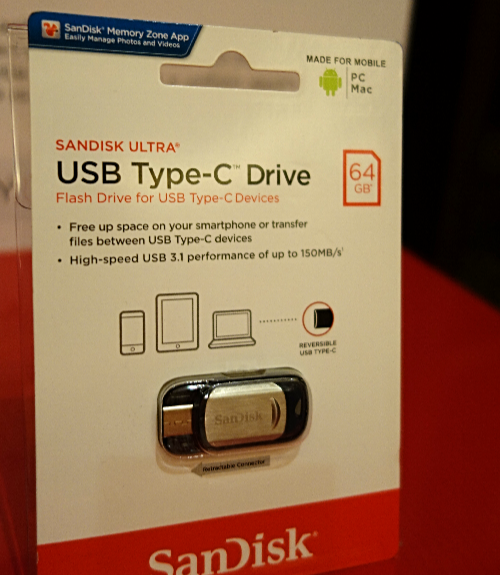 The SanDisk Ultra USB Type-C Flash Drive features a versatile and powerful USB Type-C connector for quick file transfer for mobile devices, laptops, and tablets that feature that particular port. It is available in up to 128 GB and delivers USB 3.1 performance speed of up to  150MB/s, making it SanDisk's fastest and highest capacity USB Type-C offering.
The USB drive features a slim, retractable design to protect the reversible connector and is compatible with the SanDisk Memory Zone app for Android. This app auto launches upon insertion of the drive into the compatible devices, allowing immediate access to the user's content and easy file management.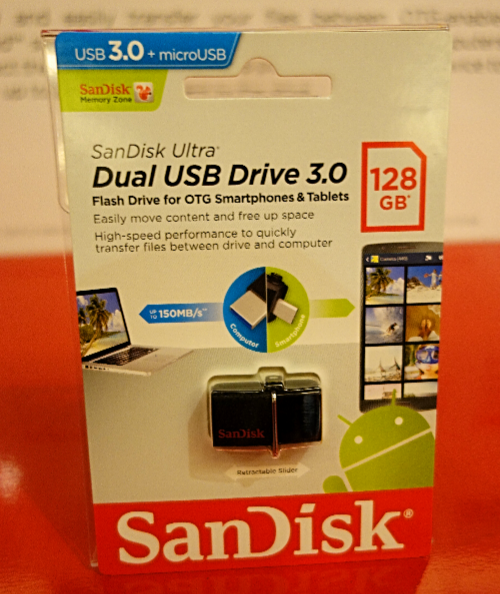 The SanDisk Ultra Dual USB Drive 3.0 is now available in 128GB capacity with faster transfer speeds, giving users even more options when it comes to expanding the capabilities of their mobile devices.
This On-the-Go (OTG) storage is a big help to smartphone and tablet users looking to free up space and easily transfer photos and videos to a computer. With the 128GB capacity of this flash drive, Android device users can now double the number of photos, songs, videos and other content kept close at hand without worrying about filling their smartphone or tablet. In addition to the higher capacity, the device boasts an improved  performance of its USB 3.0 connector, which can now achieve speeds up to 150MB/s2 from drive to computer, making it super-fast to transfer files.
Here's the price list for the new SanDisk flash drives:
The iXpand Flash Drive features a two-year limited warranty in the Philippines. It's available in 16GB, 32GB, 64GB and 128GB capacities, with SRPs of Php2,799.00, Php3,799.00, Php5199.00, and Php7999.00, respectively.  The drive is compatible with iPhone 6s, iPhone 6s Plus, iPhone 6, iPhone 6 Plus, iPhone SE, iPhone 5s, iPhone 5c, iPhone 5, iPad Pro (12.9-inch), iPad Air 2, iPad Air, iPad mini 4, iPad mini 3, iPad mini 2, iPad mini and iPod touch (5th generation) running iOS 8.2 or later. The new iXpand Flash Drive is available now at BestBuy.com, Amazon and SanDisk.com.
The 64GB and 128GB SanDisk Extreme PRO microSDXC UHS-II cards will be available in the second quarter of the year at SRPs Php8999.00 and Php17,499.00, respectively.
The SanDisk Ultra USB Type-C Flash Drive comes in capacities of 16GB, 32GB, 64GB and 128GB with  SRPs of Php699.00, Php999.00, Php1699.00, and Php3099.00, respectively.
The 128GB SanDisk Ultra Dual USB Drive 3.0 is now available at SRP of Php2849.00.