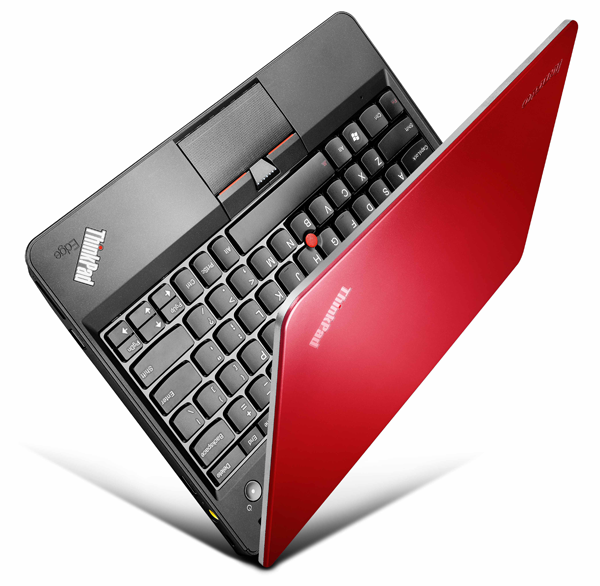 Lenovo has announced the availability of the ThinkPad Edge 13 running on AMD dual core processor with AMD Vision Pro Technology.
ThinkPad brand of Lenovo laptops is optimized for use by small to medium enterprises looking for PCs that are not only affordable but designed with style. Coming in midnight black and heatwave red colors, the ThinkPad 13 is a thin and stylish laptop.
"Small to medium business customers tell us they want PCs with bold yet professional designs, uncompromising durability and reliability with the latest technologies that meet their budgets," said Fran O'Sullivan, senior vice president, Think Product Group, Lenovo. "Our answer is the new ThinkPad Edge family of laptops. They deliver stunning technology and powerful performance at an unprecedented value."
The ThinkPad Edge Series laptops feature strikingly clean appearance while retaining ThinkPad durability and reliability. For example, the laptops include spill-resistant keyboards and value-added ThinkVantage Technologies like the Active Protection System and Rescue and Recovery.
ThinkPad series' new contemporary keyboard gives the laptop a clean and inviting look. Uniform black keys and removal of the embedded number pad also help create a modern design. The Function keys have even been re-designed so that users only need to use one finger to access multimedia functions and more. Other rarely used keys like System Request have been removed. Additionally, select models of the ThinkPad Edge 14 and 15 inch versions will come with illuminated keyboards for visibility in low light conditions while adding a touch of elegance to the keyboard.
ThinkPad 13's battery life is up to eight hours. Wireless connectivity technologies including WiFi and optional Bluetooth, 3G and WiMAX.
Crisp and clear voice over Internet protocol with Skype software, high definition speakers, high resolution, low light sensitivity cameras and microphone and camera mute keys are the other key features.
ThinkPad Edge series retail at Php 30,000 for E120 (320GB SATA 5400rpm HDD), Php 32,500 for E120 (500GB SATA 5400rpm HDD) and Php 54,500 for E220S.