Local phone maker Alcatel keeps expanding its affordable range of Android-powered handsets and the latest inclusion is the One Touch Blaze 985N.
The Alcatel One Touch Blaze 985N is almost similar—design wise, make and specs—to the Alcatel One Touch Glory 918N, except that the screen size has increased to 3.5 inch HVGA (320 x 480 pixels) capacitive touchscreen. The camera resolution also improved as the Alcatel One Touch Blaze 985N features a 5 MP camera. There's also the presence of a secondary camera in front for video call function.
The Alcatel One Touch Blaze 985N features a hard plastic chassis with a patterned back design to provide a good grip as well as provide the phone with a measure of sturdiness and stability.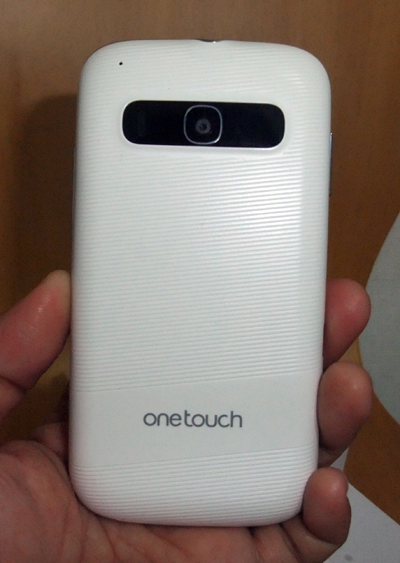 The HVGA screen's brightness may not be as superb as those of super LCD type or AMOLED display, but is acceptable—it can already provide a good clear screen for viewing videos—online or saved on the micro SD card. The bigger screen also offers a degree of enjoyment when playing games, which you can download from the Google Play or Google's marketplace for apps and games.
The Alcatel Blaze 985N runs on Android 2.3 Gingerbread OS. It features a setup wizard to guide first time smartphone users on how to use the phone, particularly on setting up the Internet and Wi-Fi features.
With Android running the Alcatel Blaze 985N, you can make the phone as a Wi-Fi hotspot, allowing you to tether or connect several devices for data or Internet sharing.
For a two SIM card to function, you need to set up the phone to configure what number is the priority number for making a call or receiving messages. For messages, you can also organize them, providing you option to choose what number to use for sending or answering a message. Messages can also be saved onto the micro SD card, which is a good thing as some people still like to keep copies of messages for future reference.
The Alcatel Blaze 985N retails for P7,999.00.
For actual demo of the One Touch Blaze 985N, see video below: