WD My Passport Ultra Review. Now that they have mobile devices that allow them take photos and videos practically anywhere, consumers are creating more data every second of their lives.
The trend is encouraging storage companies like WD to come out with portable storage with increasing capacity as well to meet the data storage demand of these "mobile" consumers.
The new WD My Passport Ultra, as the "Ultra" in its name suggests, is a portable storage boasting of 2 terabytes capacity. Though, there are still variations of this storage lineup, with some models having 500 GB and 1 TB capacities.
Apart from the 2 TB capacity, the WD My Passport Ultra is slim and very compact and comes in pretty colors too–black, blue, red, titanium silver. In addition, the connectivity interface it offers is already USB 3.0, which is three times faster than USB 2.0 when transferring data.
What distinguishes the WD My Passport Ultra is the backup software that comes with it and the high-level of encryption or security it provides.
WD SmartWare Pro backup software doesn't only allow you to make data backup from your PC to the physical external storage, but also to your Dropbox cloud storage.

Likewise, you can retrieve backed up files from Dropbox into your PC as well, or any PC as long as the WD SmartWare Pro is installed.

As to security, the WD My Passport Ultra features hardware encryption, which means every time you connect the storage to a PC, it requires a password (up to 25 characters) for anyone to gain access to it. But first, you have to set it up in a simple process: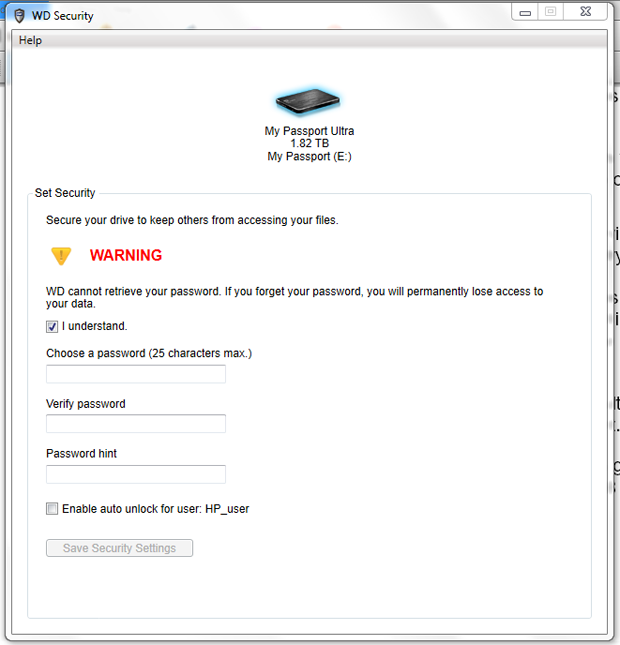 WD SmartWare Pro also lets you choose a back up plan that suits your needs: category back up or file back up.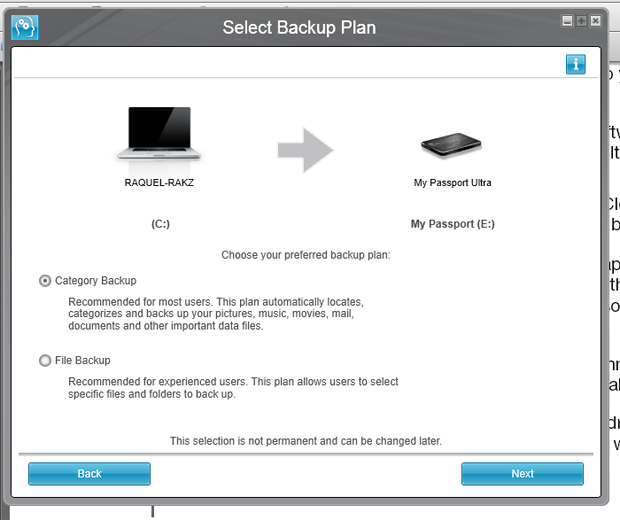 You can also choose the frequency of your data back up–either hourly, daily, or monthly: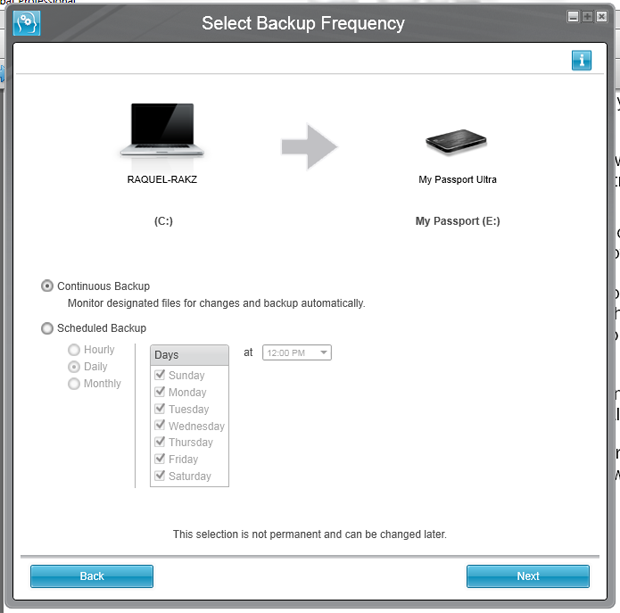 Apart from Dropbox backup, the WD SmartWare Pro also extends the backup function to non-WD drives or unsupported WD drives.
The storage also comes with other utilities. The WD Drive Utilities perform diagnostics and monitoring of the drive; allow you to set the idle time before the drive goes into sleep mode; and easily erase the data in the drive.
The WD Security lets you easily change your password, which is useful in scenarios when you've given your password to a number of people and after a while you need to secure the drive again pronto.
Conclusion: The WD My Passport Ultra doesn't only provide you with bigger capacity storage but also the ease with which to make back ups of your data both in the drive and in the cloud (Dropbox) and retrieve those data to several PCs. And its hardware encryption is also very helpful, particularly, if you are the type to carry your data with you as the product provides the peace of mind–if, we hope not, you lose the drive, you can be certain no one can access the contents.
The Dropbox integration is also a major plus. You can use several Dropbox accounts if you have them. One hassle though is that every time you access the Dropbox from inside the WD SmartWare Pro application, it always asks you to sign in to your Dropbox account–enabling two more windows to pop out, with the last one moving you directly to the Dropbox website. I was expecting, though, that once the Dropbox integration was setup initially, everything would have been seamless.
At Villman Computer Store (villman.com), the 2 TB WD My Passport Ultra with Dropbox retails for P7,488.