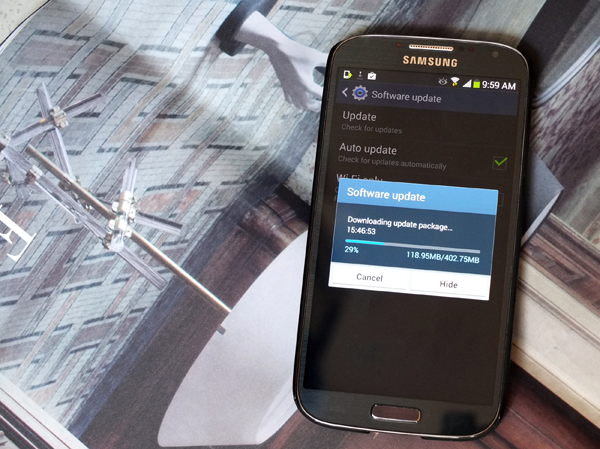 Good news to all Galaxy S4 users. The Samsung Galaxy S4 Kitkat update has started rolling in the Philippines and rest of Asia and Europe as well.
The Android 4.4.2 Kitkat update for Galaxy S4 is done OTA (over the air).
Just go over to software update option in the setting of your smartphone and touch on it and the update (402.75 MB in total size) will start downloading.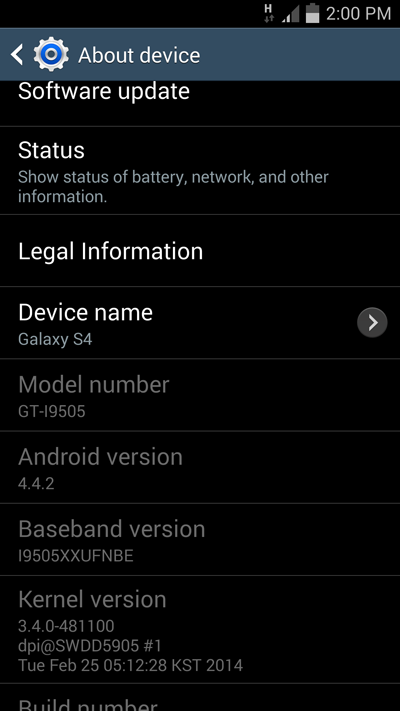 Here's a refresher on some key features of Android Kitkat:
• Better Memory Management
KitKat is designed to run on devices with as little as 512MB of RAM.
• Improved Google Now
You can now activate Google Now by simply saying "OK Google".
Android Kitkat also features a new app-linking feature, which allows Google Search to deep-link search results to applications installed on a user's device.
• Hangouts App supports SMS and MMS—all messages will be in the same app.
Video and voice calling have also been improved, to make Hangouts an all-in-one solution to your communication needs. In addition, animated GIFs and location sharing through Google Maps will be supported.
• Smarter Caller ID
The dialer in Android's default phone app now has a search field that you can use to search for a business's contact info listed in Google Maps. This will pull up contact info for businesses near your area.
This Google Maps data is also used by the phone app's caller ID to identify any unknown numbers by cross-checking the number with nearby businesses. In addition to this new integration with Google Maps, the new phone app also prioritizes your contacts based on the people you talk to most.
• Immersive Mode
Android Kitkat comes with a new immersive mode that hides everything except the app you're using. Once you're done, just swipe the edge of the screen to bring back your status bar and navigation buttons.
• Integration With Cloud Storage
Android 4.4 comes support for cloud storage solutions such as Google Drive built into the operating system. You can now save and open directly from the cloud, without having to save into your device's storage first. Apps such as QuickOffice are already able to take advantage of this integration and open documents directly from Google Drive on your Android device.
• Printing On The Go
With support for Google Cloud Print, the Android Kitkat will allow you to print documents over WiFi or Bluetooth.
• Built-In Sensors
Android 4.4 adds operating system support for two new composite sensors: step counter and step detector. This support will allow fitness app developers to access pedometer data without writing complex code and algorithms.
• System-Wide Closed Captioning
Android 4.4 improves user accesibility by adding support for system-wide closed captioning settings. You can set whether captions should be shown, the language captions will be shown for, and text-related settings such as size and font. Apps that use video will be able to access these settings and show on screen captions based on your settings.
• Lock Screen Art
The Android 4.4 lock screen can now show more than just widgets. When you're listening to music or streaming movies via Chromecast, your device's lock screen will show the fullscreen album or movie art. The lock screen will also have dedicated controls to allow you to play, pause and seek, all from the lock screen.
(Additional information lifted from Hongkiat.com)