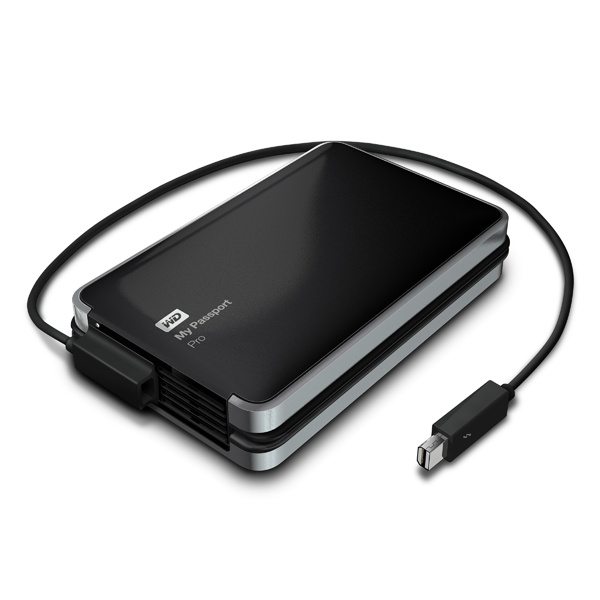 WD has announced the availability of My Passport Pro, the first portable Thunderbolt-powered dual-drive solution.
It is available in 2 TB and 4 TB capacities and retails for Php15,990 (for the 2 TB capacity) and Php21,990 (for the 4 TB capacity).
My Passport Pro for Mac systems even features a user-selectable RAID functionality to deliver needed performance for the most demanding applications in the field, without the need for power adapters or extra cables.
Superior to both FireWire 800 and USB 3.0, the integrated Thunderbolt technology of My Passport Pro makes video manipulation quick and easy—with the ability to copy a 22 GB high-definition video file in half the time typically required by a USB 3.0 drive working in RAID 0 format.
With Thunderbolt technology, WD's My Passport Pro provides fast transfer and data protection for the large amounts of digital data, according to Jim Welsh, executive vice president of branded products and worldwide sales, WD.
The new portable drive targets "people who depend on portable storage for their livelihood" like photographers, videographers and musicians, graphics designers and architects, added Welsh.
"They will find My Passport Pro defines a new level of performance, reliability and especially portability."
Performance of My Passport Pro clocks in at speeds up to 233 MB/s, providing super-fast transfer, edit and backup capabilities.
Another key feature of the dual-drive My Passport Pro is its user-selectable RAID function, which lets users choose data striping (RAID 0) for high performance or mirroring (RAID 1) for data redundancy, depending on the user's needs.
Consisting of two 2.5-inch hard drives housed in a sleek aluminum enclosure, My Passport Pro is thoroughly shock-tested for extra durability to perform reliably when working on the go.