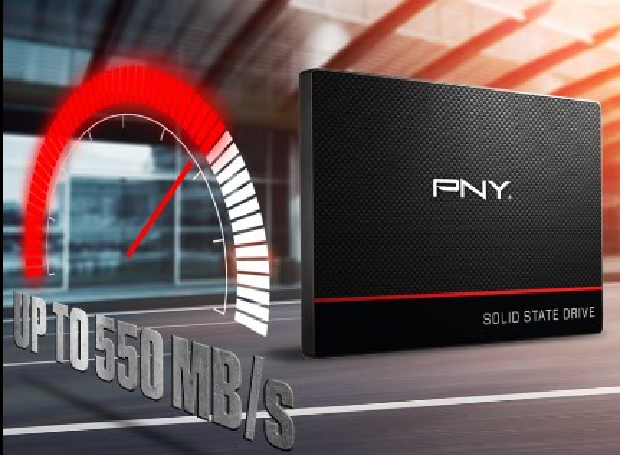 Flash memory maker PNY Technologies (PNY) has officially launched its 2016 model of solid state drives, the CS1311 2.5″ SATA III SSD.
The CS1311 is the ideal replacement for users looking to upgrade from their normal HDD drive to their very first SSD without burning a hole in their wallet. The CS1311 drive is designed for an easy and cost-effective HDD replacement in the existing PC system to help realize faster boot times, quicker application launches and better overall system performance.
The CS1311 operates 20 times faster than traditional HDD drives and offers a combination of features well-suited for your desktops or laptops.
Powered with TLC NAND Technologies, PNY CS1311 comes in  7mm 2.5″ form factor SATA 6Gb/s SSD. It is available in four capacities ranging from 120GB to a massive space of 960GB. Its read and write speed is up to 550MB/s to 520MB/s and random IOPS read and write of up to 90, 000 IOPS.
Despite its lightweight size, the drive is extremely durable and offers shock proof features. It functions on low power and features a low-power mode that consumes 30% less power than normal HDDs.
It generates less heat than an HDD and ultimately increases the life of your PC or laptop, while maintaining noise-free operation without emitting any sound making your PC quieter.
It also prevents heating and potential damage at a regulated cool temperature that keeps your SSD drive safe from overheating or short circuiting.
In addition to its powerful features, CS1311 also includes the Acronis data migration software, which allows for a seamless experience when transferring data from an existing drive to a new PNY solid-state drive.
The CS1311 comes with 3-year warranty.