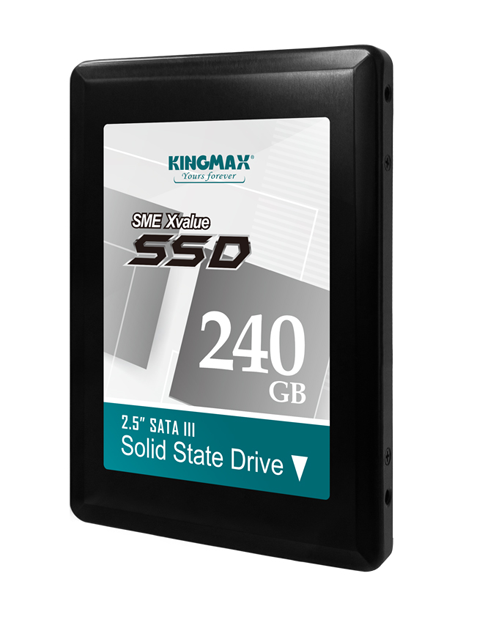 Memory and flash module manufacturer KINGMAX has introduced the SME 32/35, its latest addition to its SME Xvalue SSD Series.
The new product is the company's response to the growing demand for SSDs or solid state drives, a new type of storage without moving parts that contributes to speedy booting and operation of PCs.
Kingmax's SME Xvalue SSDs, which comes in two variants—for notebook and for desktop– make a timely debut as many businesses are considering replacing or upgrading their PCs HDDs.
Compared with the conventional HDD, SSDs are now becoming affordable and more efficient. For example, the SME 32/35 delivers sequential read/write speeds of up to 540 MB/s and 300 MB/s respectively.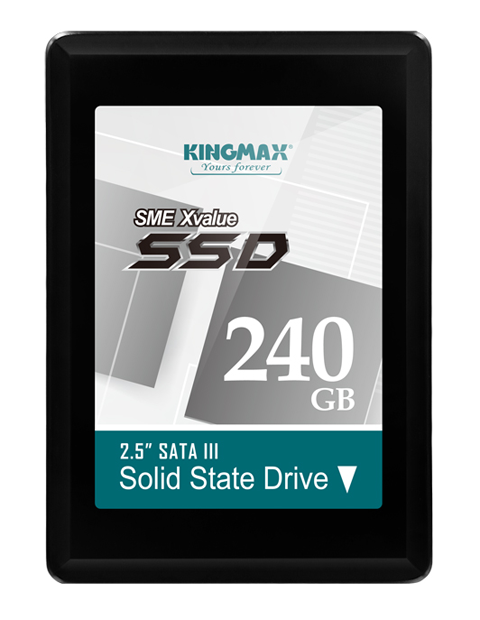 Stability and reliability also top the list of SME 32/35's strengths as their MLC NAND flash accords a life span three times that of TLC NAND flash.
SME 32 is designed for laptops and SME 35 for desktops. Both are available in capacities of 60GB/120GB/240GB, and they support the SATA 3.1 interface and are protected by AES 256 encryption.
On top of their extraordinary resistance against shock and vibration, noiseless operation also stands out as a key merit of the SME 32/35.
SME 32/35 meets all the major safety directives or requirements: CE, FCC, BSMI, RoHS. Users need not worry about product and system compatibility as both models support Windows 8 and other major OS platforms.
Last but not least, KINGMAX offers a three-year warranty as a pledge of its commitment to customer service and product quality.
The Kingmax SME 32/35 SSDs will be available in the market beginning October.
For more product information, please see the followings:http://www.kingmax.com/en-global/home/index