realme Philippines has been making quite a splash in the local smartphone scene due mainly to introducing good specced smartphones that carry SRPs that won't hurt your wallet.
The smartphone brand made itself popular among the young generation by introducing entry-level priced smartphones that feature specifications found in smartphones in the mid-range priced segment.
No wonder, in a short period of time, realme became a sought-after smartphone brand (consistently topping sales in Lazada) as the brand represents what the young generation crave for in a device—combination of performance and looks and price point they can actually afford.
It is no wonder that when its first flagship device realme X3 SuperZoom was announced, many were looking forward to it— as a flagship coming from realme would have unbeatable specs, but still feature an affordable price tag compared with other insanely priced flagships.
When we got hold of the realme X3 SuperZoom, we were amazed at what it does in terms of photography, battery life, performance and display.
What drew us first to realme X3 SuperZoom is its magnificent display. It has a 6.6-inch full HD+ screen which is hugging almost the entire display frame (screen to body ratio is 90.5%). It has a refresh rate of 120 Hz, twice the refresh rate found in display of other smartphones. The 120 Hz renders the realme X3 SuperZoom with a smoother experience, which is evident when you're watching a movie or playing a game as you can easily keep track of the action. And a smoother viewing experience also means less strain for the eyes. In addition and worth mentioning too, is a Corning Gorilla Glass 5 that covers the display. It sure is for peace of mind—the thought that the display is kinda sturdy and can withstand constant use due to pounding of thumbs when playing your favourite game.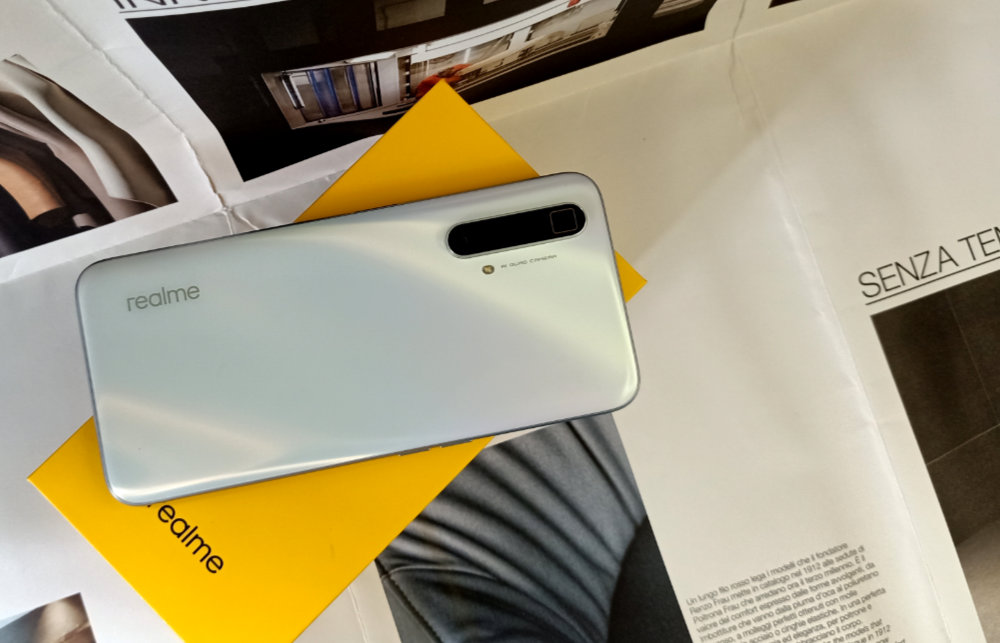 In the design department, the realme X3 SuperZoom can satisfy your yearning for aesthetics and cool form factor. It comes in two colours: Arctic White and Glacier Blue. (The one we have for review is the Arctic White). The stunning back cover is iridescent off white with smooth glass-like texture and the highlight is the very obvious AI quad camera that protrudes a bit.
Volume control is on the left side, while the USB C port, speakers, mic, and dual SIM card slot are located at the bottom. The power button on the right also serves as a fingerprint sensor to wake the phone. Build quality is good—there's appropriate weight—not too heavy, not too light, plus the rounded corners make for a good grip. The front dual cameras sit on the upper left side of the display and they're actually included in the display aligned to the notification and time area.
The realme X3 SuperZoom is among the best when it comes to the camera department. This flagship has camera hardware and features that can compete head-on with that of high-priced flagship smartphones.
It has a 64 MP main camera supported by an 8 MP periscope-style lens setup capable of 5X optical zoom and a 60x digital zoom. It also has an 8 MP ultra-wide angle lens for landscape photography.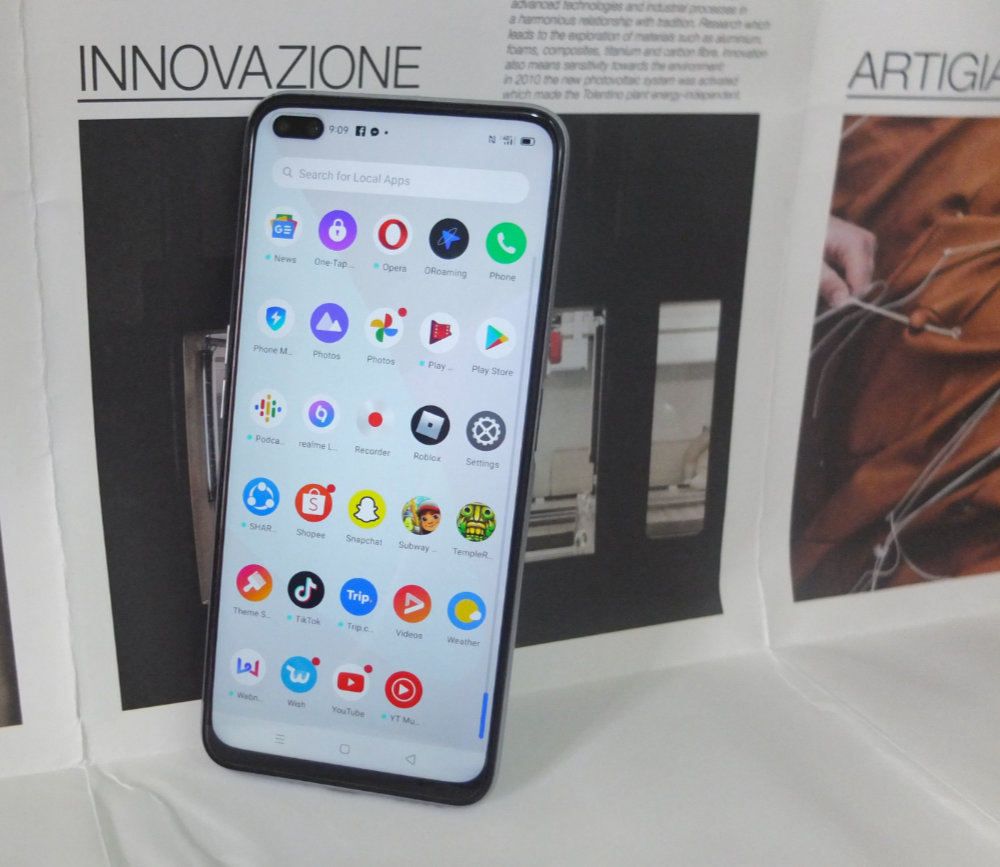 We tried the camera to take shots of Manila Bay Area. The camera is very responsive and we hardly experienced any lag at focusing on a subject or detail. The shutter button is also very responsive. It is quite fast at shooting at anything you focus at. The integrated AI also helped a lot producing high quality and picture-perfect shots. You can even shoot raw, which allows more room for a photographer to do post editing using a software.
A key selling feature of the smartphone is its ability to shoot night scenes, including a night's sky canopy of stars with its Starry Night and Tripod modes. Press these modes and you're good to go at shooting the night sky—but be very still and patient as the camera does a long exposure shot.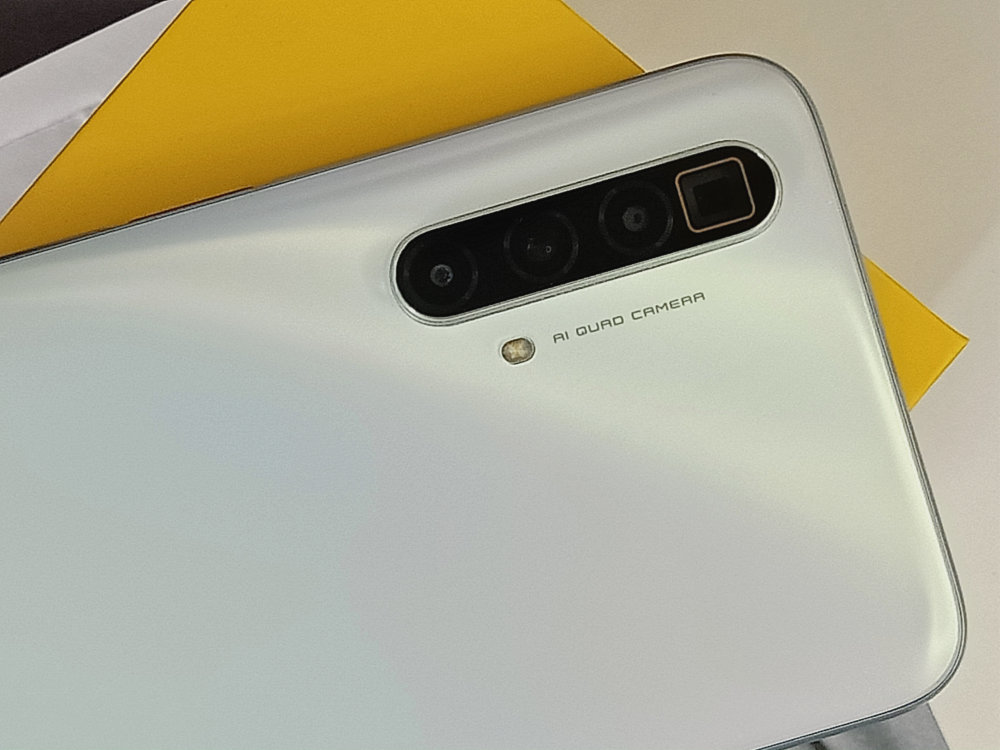 Another notable feature is the quad camera's 60x zoom capability. We tried the camera's zoom capability by shooting buildings on the other side of Manila Bay and the camera really delivers. Shots up to 5X zoom is laudable, photos have right exposure and balance even if it was near noon when we did the shooting. However, beyond the 10x zoom, the camera starts to shake. But still, you can see even details of what's inside the window of the building. If you're into spy work, this is the smartphone to use.
For selfie shots, or groupie shots, for that matter, the dual camera in front does the job exceedingly well. The dual front in-display cameras are composed of a 32MP Sony 80°wide-angle lens and an IMX616 + 8MP 105°super wide-angle lens.
The realme X3 SuperZoom is powered by the latest Android 10. On top of the OS runs realme's UI V1.0, which is light and fast. The UI makes for easy navigation. There's no app drawer, the apps already populate the screen–you just swipe whatever direction you want. There's a search box for access of the app you'd like to use. And by the way, you can also use the Smart Assistant, which can do the job for you via voice command.
A flagship device won't be one without powerful hardware that makes all the features run excellently. The hardware specs that power the realme X3 SuperZoom include a Snapdragon 855+ processor, a mobile platform built for gaming. The powerful processor is completed by a 2.96Hz octa-core processor and high speed flash memory.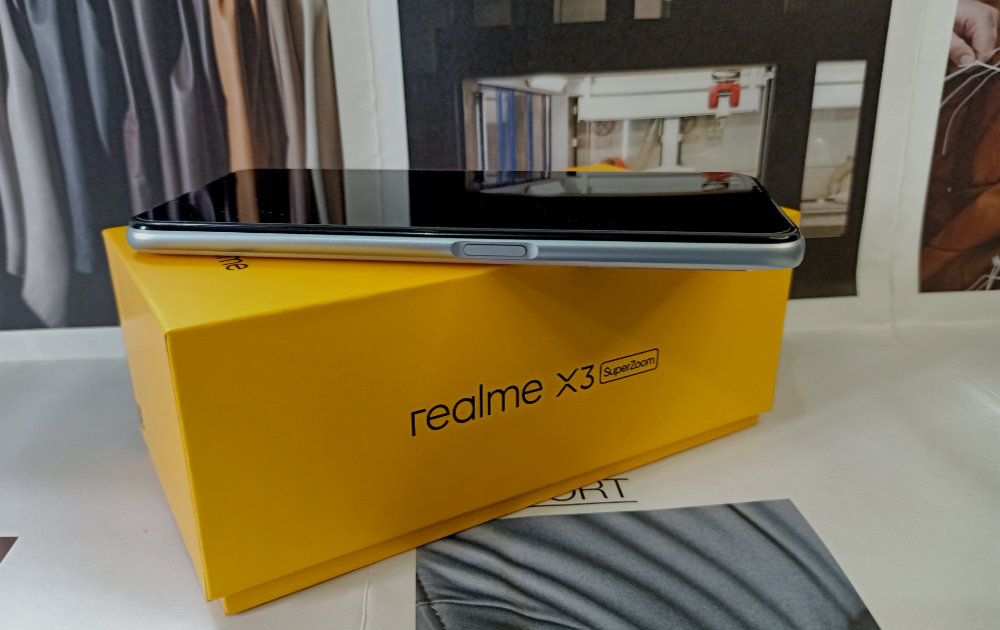 Notable too is the long battery life of the device. A fully charged battery (4200mAh battery) provides an all-day usage consisting of multitasking activities, from using different apps to browsing, email, gaming, etc. Charging the realme X3 SuperZoom is also a breeze with the fast charger.
As to storage space, the realme X3 SuperZoom is quite generous. It is the only smartphone in its price segment to have a 12GB RAM plus 256 GB storage.
During these trying times, it's time to be wise on how you spend your money. At a price point of Php24,990, the realme X3 SuperZoom could be the best flagship buy for your money. Buying those insanely priced flagship isn't a wise move.
Below are sample of photos using realme X3 SuperZoom:
[ngg src="galleries" ids="6″ display="basic_thumbnail" thumbnail_crop="0″]