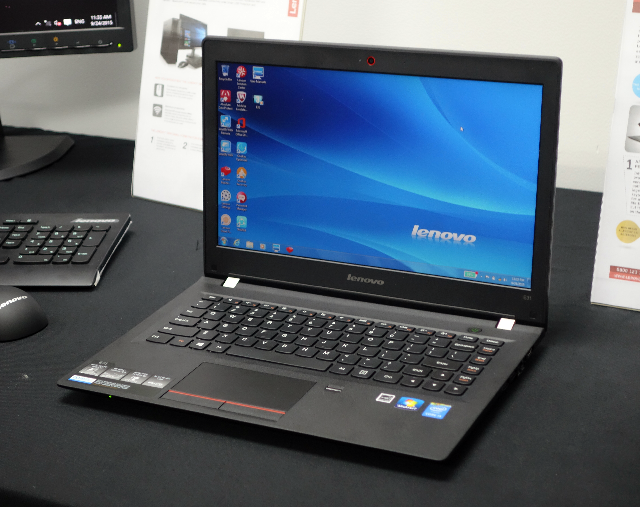 Lenovo has launched in the Philippines its latest PCs targeting the small to medium businesses (SMBs), including home office setup.
The Lenovo E31 laptop and the S500 small form factor desktop, which are powered by  5th generation and 4th generation Intel processors and installed with Windows, already have features such as Business Vantage tools found in enterprise-grade Lenovo PCs.
Lenovo Philippines country manager Michael Ngan said the demand for PCs in the country is still growing despite the prevalence of mobile devices as consumers still want devices that they can use for productivity.
"Demand for a physical keyboard  and premium processors that consumers get from laptops are still growing in the Philippines. Lenovo's goal is to produce more premium devices for Filipinos that give full performance while remaining affordable," he said.
The Lenovo E31 is just priced at P30,990. This 13-inch notebook is an ultra thin measuring 25.5 mm and weighs only 1.59 kg. Similar to a ThinkPad laptop, the Lenovo E31 features a display that can be tilted to 180 degrees. Its display is full HD (1920 x 1080) with anti-glare properties, making it very ideal to use in any environment, indoors or outdoors.
It also features an optional fingerprint reader for security purpose.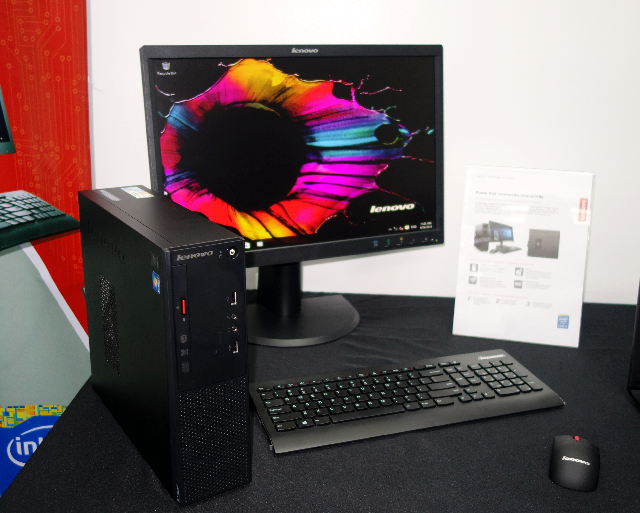 Priced at only P26,000, the S500 desktop is even smaller than other small form factor models (26 percent smaller). It is powered by the 4th generation Intel Core processor up to a choice of i7 and runs on Windows 10. It features SSD storage that boost start-up times and delivers fast response times when using multiple applications.
It features InstantGo that allows quick boot up and resume and has an integrated Bluetooth apart from the Wi-Fi.
The Lenovo E31 and Lenovo S500 SFF desktop are now available through Lenovo Corporate resellers.