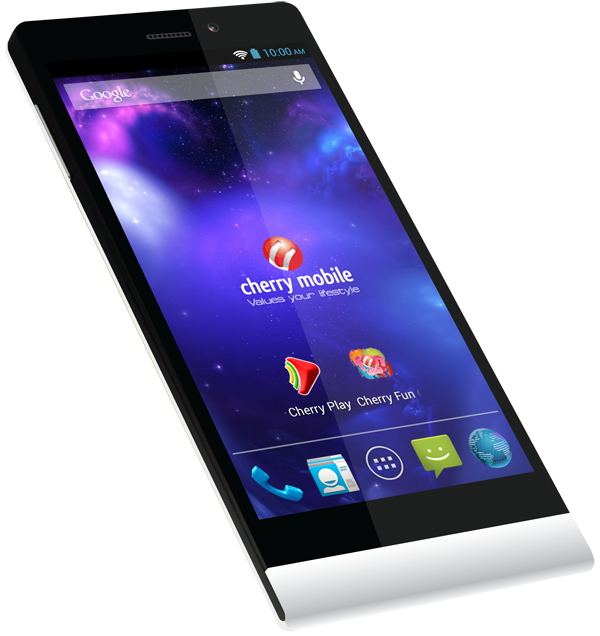 Cherry Mobile recently introduced its flagship device the Cosmos Z2, whose key features include an octa-core processor, a 5-inch Super AMOLED display and ultra-thin solid build body.
Cherry Mobile Cosmos Z2 is part of the Cosmos series, a series of smartphones that the local smartphone brand launched first in July 2013.
With the introduction of Cosmos Z2, Cherry Mobile is responding to a market demand for faster performing smartphones.
"For the Cosmos Z2, we wanted to exceed all our competitive smartphones in the market. The Cosmos series is one of our most promising lines yet – looking back, we became the first and we remain to be the only local brand with phones with Super AMOLED Technology. And being our first octa-core smartphone, the Cosmos Z2 deserves to lead this line of products," said Cherry Mobile's Marketing Head, Poch Zenarosa.
The eight-core processor guarantees ultra-fast performance that does not compromise the device's display. Full High Definition runs perfectly with the Cosmos Z2's 1.7 GHz MediaTek 6592 octa-core processor.
With an outstanding 16.7 million colors full high definition screen, this smartphone produces a seamless experience enabled by both the high-performing processor and a brilliant display.
The Cosmos Z2 is sleek at only 7.59 mm thin. It has a solid build. With a screen size of five inches, the Cosmos Z2 is just the right size to showcase its Full HD display and is not too bulky to use and keep.
Like the rest of the smartphones in the Cosmos series, the Cosmos Z2 also sports an 18 megapixel rear camera with Back Illumination Technology (BSI). Its 8 megapixel front camera also comes in handy for good quality self-portraits and video calls.
The Cosmos Z2 will be available mid-February with a retail price of P12,999.