ZTE Grand S is flagship handset of China's ZTE Corporation belonging to the high-end Grand Series line of products.
ZTE Grand S is the company's first FHD smartphone and the world's thinnest within 5 inch FHD quad-core smartphones. It is also enabled by the Qualcomm Snapdragon S4 Pro processor.
The ultrathin body and high definition display of the ZTE Grand S offer consumers the latest in style, quality and functionality.
Main features of the ZTE Grand S includes a full-website display which enables optimal content browsing and 4G LTE high-speed network which powers a world-class multimedia experience.
As a 4G device, ZTE Grand S features a blazingly fast 4G LTE network that makes it a top-speed downloading machine. It is also very fit to use for online gaming and as a movie-viewing portal.
Furthermore, the ZTE Grand S advanced camera features for more vivid self-photography and video calling effects. It features face recognition, anti-shake and a panoramic camera.
ZTE's Grand Series also includes the Grand Era and Grand X. The ZTE Grand X is for consumers with a passion for high tech, the ZTE Grand Era is for the most advanced smartphone user while the ZTE Grand S is the flagship handset offering the perfect combination of art and technology.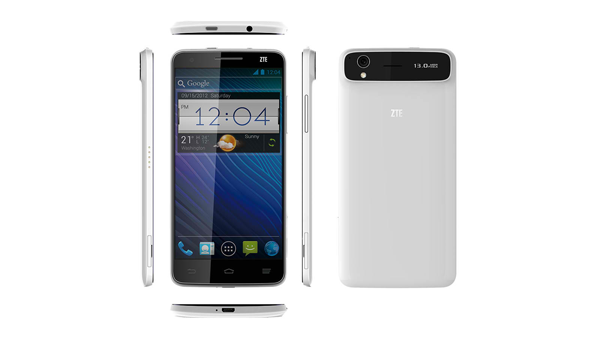 For quick glance, here are key features of the ZTE Grand S:
• 4G LTE –Customers can expect fast download speeds of 100 Mbps and upload speeds of 50 Mbps in 4G LTE Mobile Broadband coverage areas
• Qualcomm Snapdragon S4 Pro processor with 1.7GHz quad-core CPU
• Android Jelly Bean operating system
• 13M AF camera with Flash and 2M FF 1080P video
• Expert hardware and software safety protection standard – Palm Manager helps users manage mobile phone software, optimize electricity use and protect private information
• 5 inch FHD screen capable of full-website display
• Dolby Digital surround sound Memory: 2GB RAM + 16GB EMMC
• Dimensions: 142*69*6.9mm
ZTE mobile phones are distributed in the Philippines by MSI-ECS Phils, Inc. For availability and price inquiries, please email marketing@msi-ecs.com.ph.