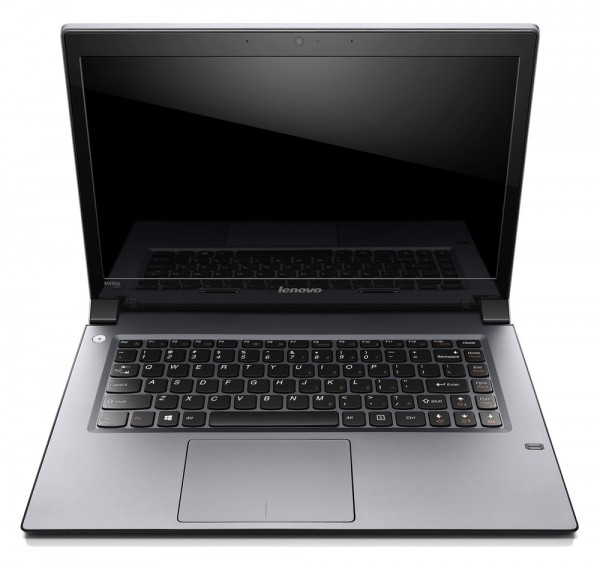 Lenovo's focus on the SMBs and home office setup remains steadfast as the PC maker recently came out with Lenovo M490s, a thin and light laptop enhanced for productivity and performance, for this market segments.
Bearing almost the physical looks and even make of a Lenovo Ideapad, the Lenovo M490s features a 14 inch HD LED display and is powered by 3rd generation Intel Core 3 processor.
It also features NVIDIA Optimus technology with GeForce 710M graphics for outstanding visual experience and longer battery life. With its USB3.0 ports, speed of data transfer is 10 times faster.
The Lenovo M490s comes with 1 TB storage capacity for data intensive applications and multimedia files. For improved presentation and entertainment experience, M490s is equipped with a 720HD camera, dual-array microphones, and Dolby Advanced Audio.
As a business laptop, the Lenovo M490s is integrated with fingerprint reader for protection of business information from unauthorized access.
It also comes equipped with the Lenovo Solutions for Small Business. Users are guaranteed of maximum performance, productivity, and security.
Available to select Lenovo models and subject to user activation, LSSB is designed specifically to meet the needs of small businesses and reduce IT worries. The combination of advanced performance and hardware-based protection makes Lenovo M490s the ideal choice to keep small businesses running and data safe.
LSSB addresses the top concerns of SOHO and SMEs businesses with the following applications: PC Health Center for automatic software updates and maintenance tasks after-hours, even if the computer is turned off; Intel® Wireless Display easily connects flat panels to your PC's wireless display and improves collaboration; Data Back-up and Restore automatically and reliably backup your valuable data after-hours, and save your employees up to two hours without interrupting their work; USB Blocker restricts viruses from getting in and unauthorised data transfers from going out to certain classes of USB devices; and Energy Saver for reduced power usage.
Lenovo M490s is exclusively distributed by MSI-ECS Phils, Inc. For detailed product information and specs, please contact 688-3180 or email bfung@msi-ecs.com.ph.