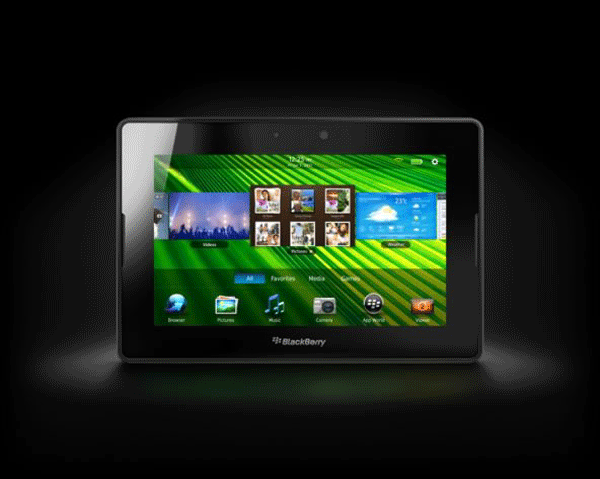 Blackberry's anticipated dual-core powered tablet called the Playbook is now available through special offerings of the two giant telcos in the country.
Globe Telecom was the first to offer the 7-inch Blackberry Playbook through its online pre order promotion that ran for a week last month. The offer, which starts at postpaid plan P2,499, comes bundled with a Blackberry smartphone.
Starting August 8, it is Smart's turn to offer the device also on online pre order basis on its website. Smart's offer of Playbook also comes bundled with Blackberry smartphone starting at postpaid plan P3,000.
The entry of Blackberry Playbook, which features Blackberry's own OS, has expanded further the products under major telecoms data service offerings as the trend of people accessing the Internet over Wi-Fi and 3G enabled devices continue to grow.
Blackberry Playbook's entry likewise added more flavour into the growing tablet market, which has by far been dominated by iPad and Android run slates like Samsung Galaxy Tab, Dell Streak, Eee Pad Transformer, and Acer's Iconia Tab.
Blackberry Playbook's maker Canada's Research in Motion (RIM), which lay claims to smartphone invention, presents the Blackberry flavoured tablet as a major addition to its very own eco-system of related devices.
Having a Blackberry smartphone also meant getting a Blackberry Playbook to enjoy the full functionality and features of the Blackberry system. Contacts, mail, calendar, messages, messenger, tasks and memos and other stuff from Blackberry smartphone sync up with the Blackberry Playbook via Bridge feature. It does this feature amazingly just by having the Blackberry smartphone camera point to the tablet's barcode.
This approach is very similar to Apple's closed ecosystem, which only allows devices with related operating systems to share features both through connectivity or website downloads.
RIM has already announced the coming of Blackberry Playbook 3G and 4G versions, but the ones being offered here are the Wi-Fi capable Blackberry Playbooks only.
What is Blackberry Playbook's advantage over the others?
According to RIM vice president for South Asia Hastings Singh, Blackberry Playbook supports both Adobe Flash and HTML5 and features full 1080p HD video recording. In addition, Blackberry Playbook features an HDMI video output and compression technology for smooth and faster operations of graphics heavy applications.
Blackberry Playbook can also share Internet from a Blackberry smartphone to other Wi-Fi enabled devices through Internet tethering feature, which is done via Bluetooth function.
A full multi touch tablet with gesture support, the Blackberry Playbook comes in 16 GB or 32 GB storage capacities and features front facing 2 MP camera (for video calls) and a back 5 MP camera (for photo and video function). It runs on Blackberry Tablet OS, which allows for allows for multiple operations all running at once. Its dual core mobile CPU features a clock speed of 1GHz, which can provide more than enough power to run demanding tasks.
"It's one powerful device that provides a great user experience," said Singh, adding that the Blackberry Tablet OS, which RIM started from scratch, will become the predominant OS for future Blackberry devices.
With the Blackberry Playbook, users can also access Blackberry App World to download apps and services.