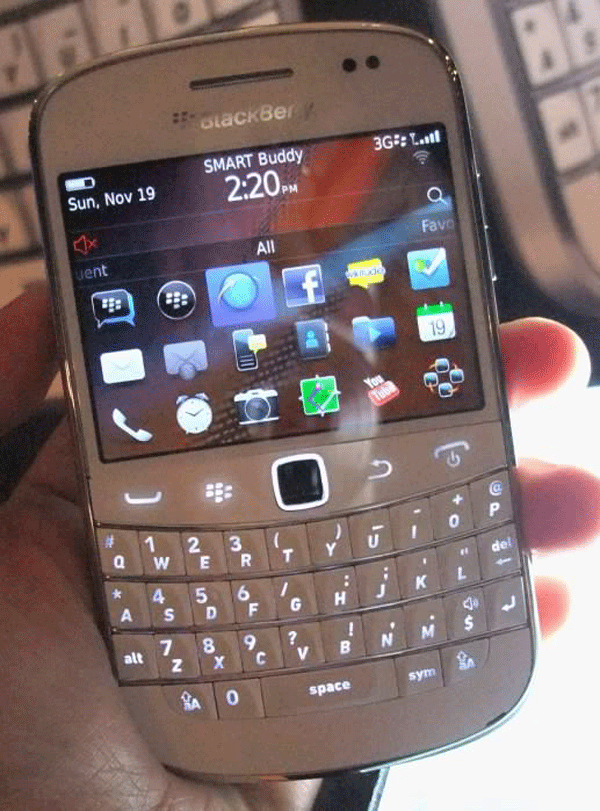 RIM has announced the local launch of five new Blackberry smartphone already running on BlackBerry 7 OS.
The latest additions to the BlackBerry 7 product lineup are BlackBerry Bold 9790, BlackBerry Curve 9380, BlackBerry Torch 9810, BlackBerry Torch 9860, and BlackBerry 9900 in Pure White.
BlackBerry Bold 9900 in pure white spec highlights:
Thinnest BlackBerry smartphone at only 10.5 mm
Features high performance keyboard and touch display integrated with the iconic BlackBerry Bold design
Crafted from premium materials including brushed stainless steel frame
The flagship phone is powered by 1.2 GHz mobile CPU and has 40 GB storage
5 MP camera capable of HD video recording
NFC support
BlackBerry Bold 9790 spec highlights:
Full featured smartphone built with premium materials and finishes
Narrow design form factor
High resolution touch display with tactile keyboard and optical trackpad
1 GHz mobile CPU, 8 GB onboard memory, with expansion slot for support of up to 32GB memory card
With NFC (near field communication) support
All-Touch BlackBerry Curve 9380 spec highlights:
Features very responsive and brilliant 3.2 inch high resolution display
5 MP camera with flash and video recording
Preinstalled with social networking apps, including BBM, Facebook, Twitter and Social Feeds apps
With NFC support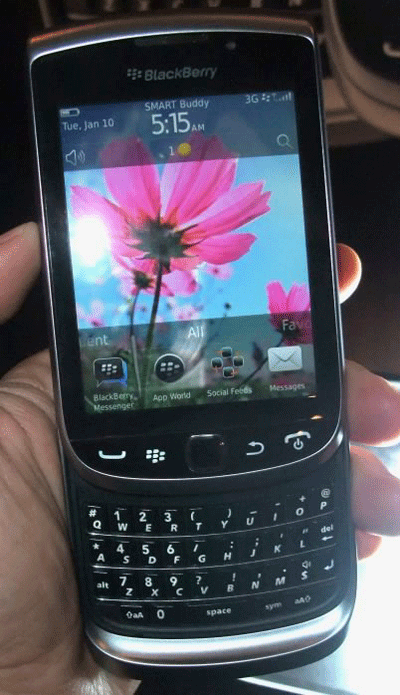 BlackBerry Torch 9810 spec highlights:
Features both touch display and slide-out keyboard
High resolution 3.2 inch display
Upgraded and faster version of previous model the BlackBerry 9800
All-touch BlackBerry Torch 9860 spec highlights:
Features 3.7 inch display, the largest ever on a BlackBerry handset
Powered by 1.2 GHz mobile CPU and with onboard 30 GB storage
5 MP camera is capable of recording HD video
All the new BlackBerry phones will soon be upgraded to BlackBerry 7.1 OS, the newly announced platform that will enable the phones to feature tethering or sharing of Internet to other Wi-Fi enabled devices. The new OS is also capable of NFC feature called BlackBerry Tag that allows users to share contacts, media and files, as well as invite friends to BBM by just touching their BlackBerry phones together.