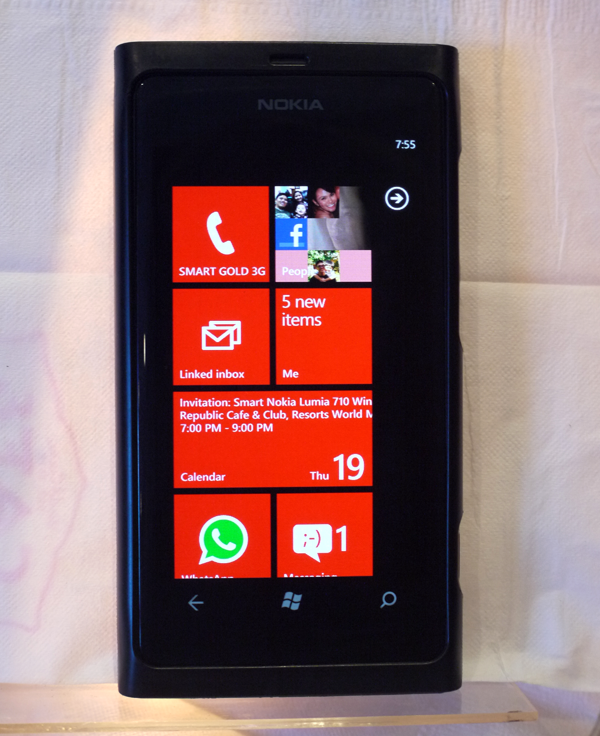 During Smart's launch of Nokia Lumia 710, we were able to get hold of and toy with the soon-to-be introduced Nokia Lumia 900, courtesy of Norbert Aquende, a certified mobile marketer for Microsoft Windows Phone.
I asked him how come Windows phone doesn't feature a micro SD slot for storage expansion. He explained there's really no need for that as the Nokia Lumia 900 already features an internal 16 GB storage, which is more than enough for the needs of the user. Another thing, he said, is the presence of the SkyDrive, Windows cloud storage, which provides for 5 GB more of free storage.
By eliminating the storage expansion on the Windows smartphones, Microsoft is encouraging users to use the SkyDrive, which is the integral component of a consumer cloud eco-system, where files can be accessed from any Windows run device.
The Nokia Lumia 900 is the more specked model among the Lumias as it boasts of 1.4GHz processor, 4.3-inch AMOLED multi-touchscreen and High Speed Packet Access Plus (HSPA+) connectivity.