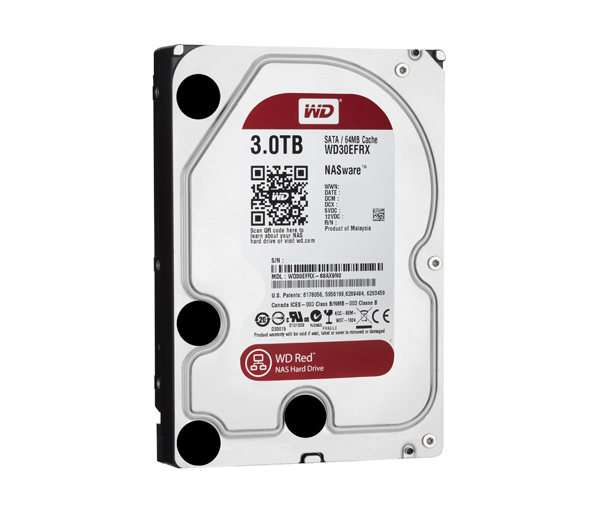 Enterprise solutions keep getting into the consumer space as technologies become more accessible. This time around, a NAS (network attached storage) drive for small office and home setup or WD Red NAS hard drives are already available.
WD Red NAS hard drives are innovative line of SATA hard drives specifically designed for small office and home office NAS systems with one to five drive bays. Compatibility-tested with top NAS box manufacturers and optimized for power and performance, WD Red hard drives are now shipping in 3.5-inch 1 TB, 2 TB and 3 TB capacities.
Features of the WD Red NAS hard drives include NASware technology, which improves reliability and system performance, reduces customer downtime and simplifies the integration process.
This new product line addresses the unique environment of NAS and the growing demand for affordable, reliable and compatible storage that reduces customer total cost of ownership.
WD Red hard drives also feature 3D Active Balance Plus, an enhanced balance control technology, which significantly improves the overall drive performance and reliability. For this product, WD is offering customers free premium 24×7 dedicated support and a three-year limited warranty.
The addition of WD Red expands WD's "Power of Choice" client hard drive solutions. WD recognizes that customers and their applications are diverse and they should be empowered to choose the drives that best suit their specific storage needs.
WD's "Power of Choice" storage solutions categorize the company's storage products: WD Blue™ (solid performance and reliability for everyday computing), WD Green™ (cool, quiet, eco-friendly), WD Black™ (maximum performance for power computing) and WD Red (home and small office NAS). The four colors enable quick selection of the best WD drive for customers' application or usage requirements.
"The network attached entry level storage market is poised to grow at an 86.2 percent 2011-2016 CAGR," according to John Rydning, IDC's research vice president for hard disk drives. "WD's new WD Red hard disk drives offer a unique combination of product features and customer support for users seeking to expand the capacity of their entry-level network attached storage solutions."
"Until now, customers had to choose between using desktop or high-end server drives for their home or small office NAS systems – neither of which were both cost effective for consumer solutions and fully NAS compatible," said Melyssa Banda, senior director of product marketing for WD. "WD saw this challenge as a perfect opportunity to design a better solution so we developed WD Red drives, an optimized product for this rapidly growing segment."
Availability and Pricing
WD Red hard drives are available now at select resellers and distributors, EA Global Supply Chain Solutions, Inc., Verdure Xchange Tech, Inc. and Ubertech, Inc. Manufacturer's suggested retail price (MSRP) for the WD Red 1 TB drive (model #: WD10EFRX) is P4,995.00, the 2 TB drive (model #: WD20EFRX) is P6,195.00 and the 3 TB drive (model #: WD30EFRX) is P8,695.00 USD. More information about WD Red hard drives including terms of the limited warranty may be found on the company website at http://www.wdc.com/en/products/products.aspx?id=810.