As a way of thanking its loyal customers in the Philippines, BlackBerry is announcing the roll-out of new BlackBerry authorized repair locations in the country, providing best-in-class after-sales support for BlackBerry users.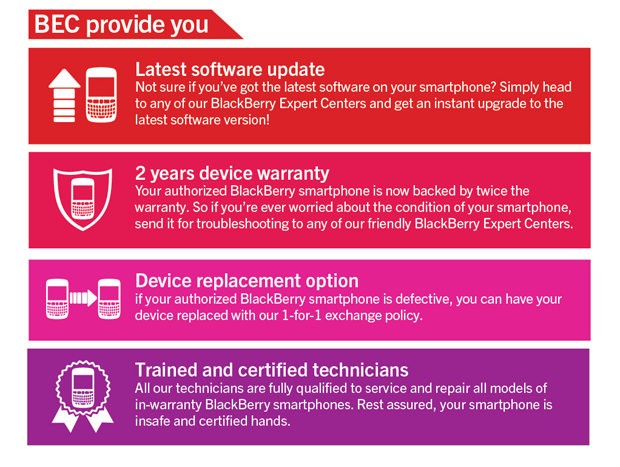 The new BlackBerry Expert Centers are situated at the following key locations in Manila, Cebu, and Davao:
• 2111 JAKA Center, Don Chino Roces Avenue cor. Urban Avenue Makati City
o Tel: (02) 511-1712
o Monday to Friday: 9:00am to 7:00pm
o Saturday: 8:00am to 12:00pm
• 2F Robinsons Cybergate Cebu, Don Gil Garcia St. Capitol Site, Cebu City
o Tel: (032) 236-3577
o Monday to Sunday: 10:00am to 9:00pm
• LA 321, 3rd level, NCCC Mall Mc. Arthur Hi-Way cor. Ma-a Road, Matina Davao City
o Tel: (082) 285-3688
o Monday to Thursday: 10:00am to 8:00pm
o Friday to Sunday: 9:00am to 9:00pm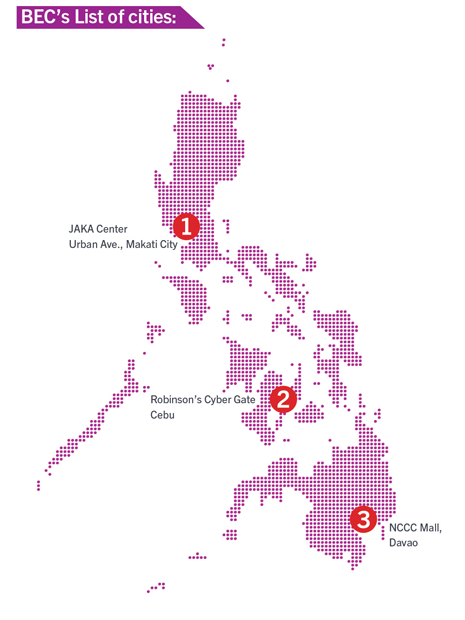 At the BlackBerry Expert Centers, customers can experience comprehensive after-sales support, no matter from which Philippine carrier or retailer they have purchased their BlackBerry smartphones.
These new BlackBerry Expert Centers aim to deliver fast service and onsite repairs whenever possible, so that customers can retain their existing BlackBerry devices. Should a higher level of repair be needed, BlackBerry will offer a loaner unit to customers.
To learn more about the BlackBerry Expert Center Authorized Repair Locations, check out the BlackBerry® Pilipinas Facebook Page at www.facebook.com/BlackBerryPH or follow @BlackBerryPH on Twitter.