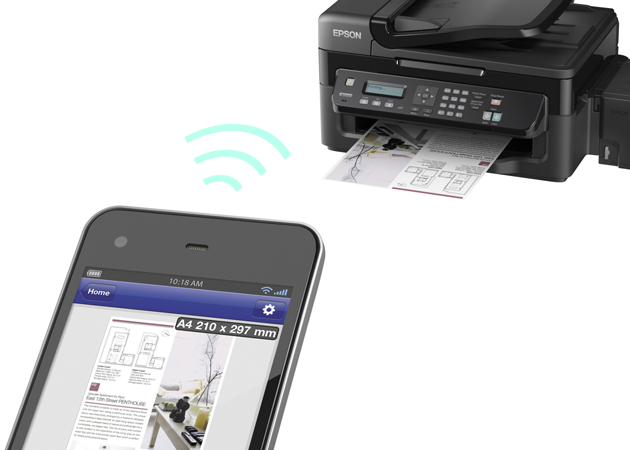 Print, create and share from anywhere with Epson Connect solutions. Epson has announced an update to Epson Connect, its mobile print and scan service for Epson printers.
The Epson Connect allow users to print documents, photos, emails and web pages from anywhere in the world using an Epson Connect-enabled printer and an iPad, iPhone, tablet, smartphone, or computer.
The service was put up by Epson to cater to today's increasingly mobile lifestyle and productivity needs.
"Whether you're sharing holiday pictures or business presentations, the enhancements to Epson Connect offer you something new when you're on the go," said Ian Cameron, responsible for global communications at Epson. "Our goal is to make accessing, sharing, and printing files as easy and as powerful as possible regardless of which device you are using or where you happen to be."
Epson Connect mobile printing features and enhancements include:
•    Epson Print & Scan – This adds scan functionality to tablet devices with Windows RT 8.1. The increased versatility and convenience of the printing and scanning option, makes it even easier for users to capture and share documents or images.
•    Epson iPrint App – iPrint transforms smartphones and tablets into a powerful productivity tool. Easily access files from Box, Dropbox, Evernote, Google Drive, and Microsoft SkyDrive, and print them from anywhere* even within complex corporate networks. Transfer your photographs to your phone, or scan from a nearby Epson printer, then email or share files online.
•    Epson Email Print – Remotely send documents and photos from any email-enabled device directly and simultaneously to multiple Epson printers with unique email addresses
•    Epson Remote Print – Streamline productivity without worrying about formatting or adjusting fonts.  Simply print remotely from a computer or laptop to an Epson email-enabled printer anywhere in the world using any Windows® or Mac application with a print function.
Epson Connect also now incorporates an optional level of security to ensure users have the ability to reduce unwanted prints and eliminate spam. By enabling an "Approved Sender's List," users can specify the email addresses or domains that are allowed to print unattended to the printer's email address.
* Most features require an Internet connection to the printer, as well as an Internet- and/or email-enabled device.