Art meets technology. This is demonstrated by artworks by 25 Filipino artists included in Ayala Museum's Masterpieces Exhibit, a digital art gallery installation made possible by Samsung and the Ayala Museum.
It officially opened December 9 and will run until December 14 at the third floor of the gallery building.
Curated by leading regional contemporary art curator, critic and writer Iola Lenzi, Masterpieces Exhibit is a digital art gallery that features contributed artworks by established and emerging artists, in digital forms such as graphics, photos and videos, created with the Samsung tablets.

The exhibit features the 25 local artists who created their original digital artwork using the Samsung Galaxy Note 10.1.
The 25 Masterpieces participants are: Alwin Reamillo, Costantino Zicarelli, Dex Fernandez, Don Salubayba, , Ernest Concepcion, Imelda Cajipe-Endaya, , Igan D' Bayan, Jason Montinola, Jose John Santos III, Josephine Turalba, Mariano Ching Mark Salvatus, Mideo Cruz, Nikki Luna, Norberto Roldan, Pam Yan-Santos, Pow Martinez, Romeo Lee, Victor Balanon, Alfredo and Isabel Aquilizan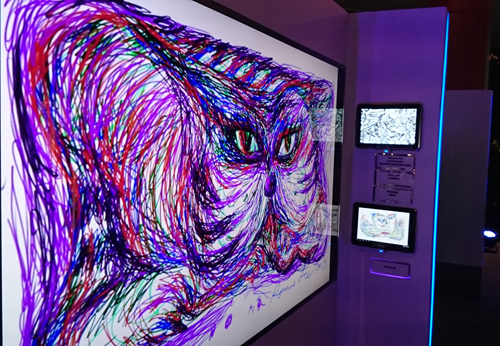 The project is Samsung's newest advocacy: Samsung Supports the Arts, through a digital art gallery installation. The initiative is made possible by the Masterpieces application.
The program aims to promote the awareness, creation, appreciation and accessibility of digital works of art.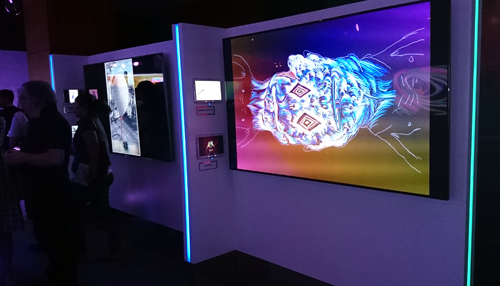 Through Samsung Supports the Arts, the brand visualizes a brighter future for the arts scene in the Philippines by supporting the homegrown talent of Filipino artists.
With use of a Samsung tablet and the Materpieces application, the local art scene will be further developed and made to flourish as artists would be able to create, share and be recognized in a larger audience.
Local artists would also be able to build a local art community and tap the power of built-in social networking tools to express and share appreciation for the arts.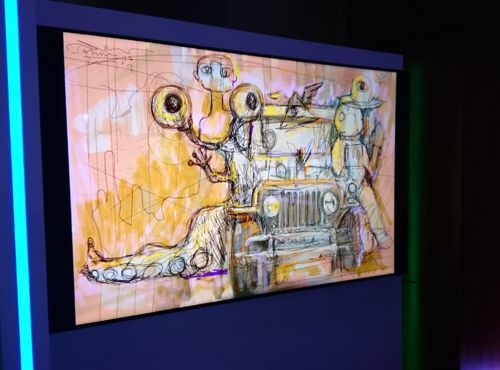 The app also encourages Filipinos of all ages to unleash their creativity and join in thousands of enthusiasts, experts and even beginners in sharing their love and passion for creating art.
For traditionalists, they can also take advantage of Masterpieces feature that simulates the reality of visiting your local art gallery or museum.
Audiences can also view more of the artworks of the featured artists both locally and from other Asian countries by accessing Masterpieces via the website: www.masterpiecesart.com