Razer, a gaming hardware focused company that recently started venturing into consumer products, has announced its new tech wearable product called the Razer Nabu.
Announced and demoed in CES 2014, the Razer Nabu wristband works in tandem with a smartphone, from where it takes notifications (messages) and tracks selected information (bio data feedback, etc.).
The Razer Nabu is also an open platform that third-party applications can exploit to create novel experiences for users, applying personal, physical and geographical opt-in data.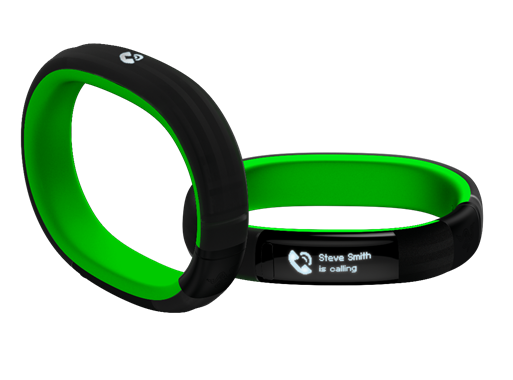 The Razer Nabu has three core features:

• Notifications on Your Wrist.
The Razer Nabu has two OLED notification screens – a Public Icon Screen and a Private Message Screen. The Public icon screen – located on the top of the wrist – notifies users of incoming calls, texts, emails and app updates via notification icons. The Private message screen – located on the inside of the wrist – provides detailed information of texts, emails, bio data and other updates that can only be viewed by the user.

• Advanced Sensors to Track Data for Self Analysis
The Razer Nabu has advanced sensors for data tracking, including location information, bio data feedback (steps walked, distance traveled, stairs climbed, etc.), sleep data, band-to-band communication and much more, collected on an opt-in basis for users to better understand and adjust their daily activity. An included utility app can customize the type of data collected and can set permissions for the data to be shared.
• The First Truly Social Wearable
The Razer Nabu's band-to-band communication abilities allows for social discovery. Find nearby friends, mutual acquaintances and more based on user-defined settings.
"Smart watches in their current form are too bulky and fitness trackers are easily forgotten after the initial novelty wears off—we have fixed all of that," notes Min-Liang Tan, Razer co-founder, CEO and creative director.
"The Razer Nabu provides a revolutionary new platform that bridges the divide between so-called smart watches and fitness bands. It delivers only the information you need, collects data that you want, and deepens your social interactions. Most excitingly, with our open platform, developers can utilize data collected by the Nabu to deliver incredible experiences to individuals via mobile or desktop apps—social or otherwise."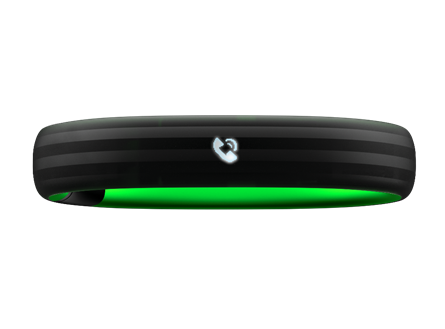 The Razer Nabu comes with a downloadable utility app available on both iOS and Android devices—a one-stop destination for band settings, profile ID, notifications received, opt-in data, app synchronization and more.
The Razer Nabu will be available for sale worldwide in late Q1 2014 (retail price, TBD), while developers can sign-up now and get the band at the developer's price of $49.