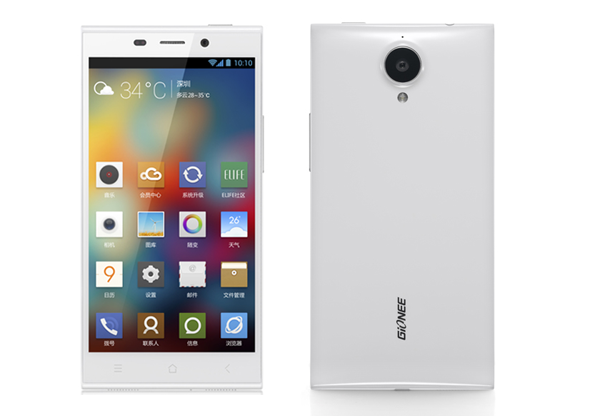 Gionee has recently introduced the ELIFE E7, a 5.5 inch Android smartphone equipped with a professional image sensor for its 16-megapixel digital camera.
Positioned as a camera smartphone to compete with the flagship camera smartphones of other brands, the ELIFE E7 also features an 8 megapixel front camera and a host of hardware and software dedicated for camera function.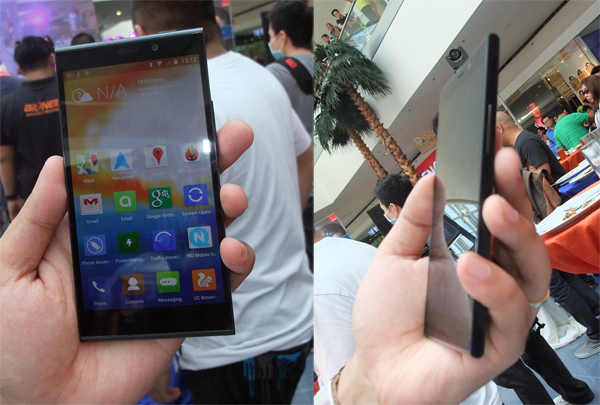 According to Beally Lee, country manager of Gionee Philippines, the ELIFE E7 is designed specifically to bring the technology of digital cameras to the smartphone. As such, the camera smartphone boasts of best-in-class lens made by Largan.
Lee said the ELIFE E7 features large lens, breakthrough image sensor, and a powerful camera motor.
China-based Gionee is a new brand of smartphones in the Philippines. Similar to other Chinese brands like Huawei and ZTE, it is serious about expanding globally and making the brand a global name in consumer mobiles.
Similar to other flagship handsets of popular brands like Samsung, Sony Xperia and HTC, the ELIFE E7 is powered by Qualcomm Snapdragon S800 chipset. It is running on Andorid Jellybean, but it has its own user interface Amigo 2.0.



Lee said their flagship camera smartphone improved on both pixel size and image quality, while other brands sacrifice one feature for the other.
"We have come up with a way to create the perfect combination and balance of image resolution and picture quality."
A joint development with OminVison has enabled the Elife E7 to sport a 16 megapixel sensor with 1.34 µm pixels, which enables users the ability to shoot razor sharp images without compromising the photo's resolution or image quality.
Key features of the ELIFE E7:
ELIFE E7 developed and customized a large lens based on professional Largan M8 lens solution
ELIFE E7 features a 5.5 Inch FHD (JDI) Display with 1920 x 1080 and 400 PPI for spectacular viewing experience. Users are able to see clear previews of their photo and astonishing details of their pieces right on the large screen.
It is equipped with the latest 3rd Generation Gorilla Glass (which is twice as durable as the second generation of Gorilla Glass.)
Elife E7's touchscreen is responsive to gloves, wet hands, and keys to ensure photographers can take pictures in any weather and any situation.
The new Amigo 2.0 UI enables users to choose from five convenient ways to take photos which include Voice control, normal, touch, smile and v-gesture.
Its new and improved imaging applications enables users to edit photos, alter colors directly on the phone and create professional looking photos in just seconds.
In addition, Elife E7 sports a revolutionary Photo Album that automatically categorizes photos by time, place, facial characterizes, and events; thus, enabling users to find a specific photo in seconds.
12 Levels Auto Beauty now brings makeup effects to ensure the user will always look flawless in every picture.
SR Auto – Intelligent Scene Recognition Function
Seven modes: automatic, portrait, Micro, night, night portrait, backlight, backlight portrait
Gradienter Air Level for Composition
Golden cut, vertical composition, diagonal line, S composition
Footprint mode
Press once and see a series of connected actions in oneshot
Meeting Memo Mode or intelligent identification of board meetings, PPT contents and more. Automatically cut, adjust angels, and sharpen images of content for easy reading
NFC – Share your work anywhere
Share photos, MP3, videos, and anything you want in the twinkling of an eye, user can define different modes.
Non-removable 2500mAh Battery
OTG
Elife E7 sports three mic noise cancellations for reduced noise and clearer conversation in every situation.
The Gionee ELIFE E7 will come in two flavors: 4G LTE and 3G.
The Gionee ELIFE E7 3G version features an SRP of P24,500.
The GIONEE ELIFE E7 is available in black, white, blue, pink, green, yellow, and orange.