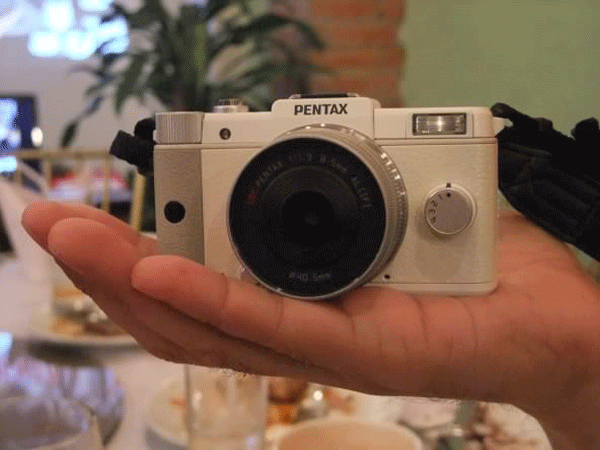 Pentax has now entered the new the mirrorless interchangeable-lens camera market by introducing the Pentax Q, camera, which the Japanese camera maker claims as the "world's smallest and lightest interchangeable lens camera system."
Boasting of 12.4 megapixels and full HD movie recording, the Pentax Q camera is smaller than Sony's NEX camera, a camera that previously held the title of "smallest" mirrorless interchangeable lens camera system as the product fits snugly into the palm of your hand.
This time, the Pentax Q went further than fitting snugly in your hand. Looking like a toy DSLR camera, it features a set of lens that is also very tiny. The range of tiny lenses includes prime, fisheye lenses, and zoom.
Mounting these lenses is made possible through an even smaller 1/2.3″ image sensor size of the Pentax Q–as opposed to the bigger size sensors used in Micro Four Thirds system used by Panasonic GF1 and Olympus Pen cameras and the APS-C system used by Sony NEX camera and Samsung NX11 camera.
According to William Sia, president and CEO of SuperEast Asia Enterprise, the local company which distributes Pentax cameras, the new compact camera has Pentax' new "Q" technology, which represents another evolution in interchangeable lens digital design.
As these types of camera are gaining popularity among consumers, Pentax targets users who want the versatility and precision of an advanced DSLR in a body that is significantly smaller than every other interchangeable lens camera available in the market today, said Sia.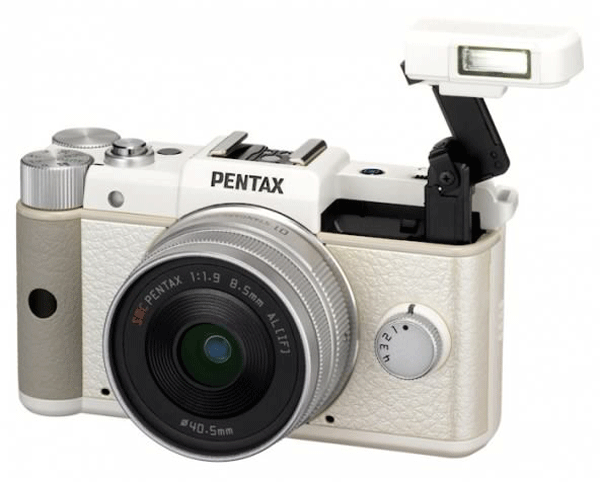 The advantage of the Q system, according to Sia, is the good performance of the camera in low light condition as well as the significant reduction of noise when using higher sensitive film or ISO settings.
Though looking more like a toy DSLR camera, the Pentax Q has "DSLR shooting modes" such as program, aperture,/shutter pritority, and metered manual exposure control.
Casual shooters on the other hand, will appreciate the highly convenient automatic modes such as the set-it-and-forget-it Pentax Auto Picture and 21 scene modes.
Other features include a variety of creative modes and Smart Effect options that will enable further enhancements of photos right from the LCD. Choose from Brilliant Color, Vintage Color, Warm Fade, Bold Monochrome and Water Color which you can assign to the Q's quick dial for easy access.
The small and lightweight Pentax Q, which already boasts of scratch resistant magnesium alloy body, retails for P39,999. It already comes with a kit lens.