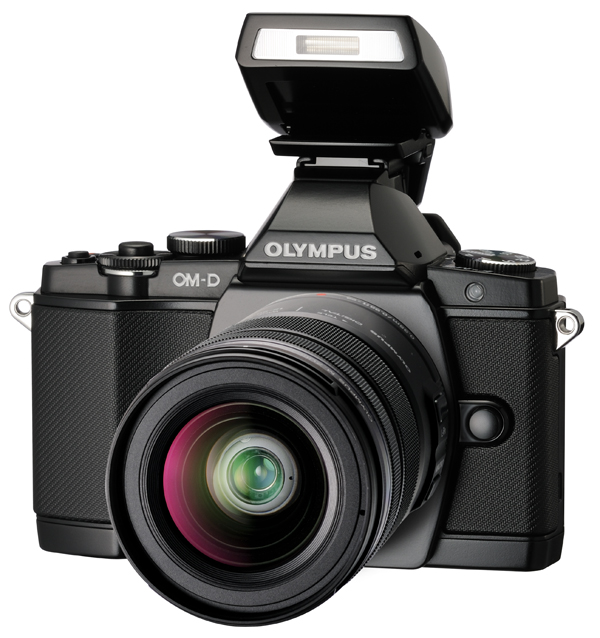 Micro-four thirds type of digital SLRs has been gaining popularity as increasing number of consumers prefer this type of camera over the bulky DLSR.
Recognizing this preference, Japanese camera maker Olympus has added a new compact micro four thirds camera system into its lineup of compact DSLRs.
It recently introduced its most top-of-the-line compact micro-four thirds camera system Olympus OM-D.
Similar to the Olympus PEN series, the Olympus OM-D features 1970s retro camera design but already housed in magnesium alloy and enhanced with dust/splash-proof capability. The top of of the camera is also made of magnesium alloy, while the bottom is made of aluminum, reinforcing the sense of quality and durability.
In addition to its rugged design and high reliability, this camera emphasizes the feeling of traditional quality and classic good looks that will make camera buffs eager to own and possess it.
The camera's body has a dust-/splash-proof construction capable of standing up to the rigors of the toughest environments including heavy rain and blowing sand.
Inside, the Olympus OM-D features a 16.05 megapixel Live MOS Sensor and TruePick VI image processing engine for high image quality and high sensitivity–features that photography enthusiasts really look for when buying a DSLR camera.
The camera's electronic viewfinder features high sensitivity and high functionality, enabling the camera to check real time various shooting conditions.
The Olympus OM-D features the world's first 5 axis image stabilization to compensate for camera shake both when functioning for still photo or movie shooting. It also features the world's fastest AF autofocusing system plus 3D tracking for improved moving object tracking performance.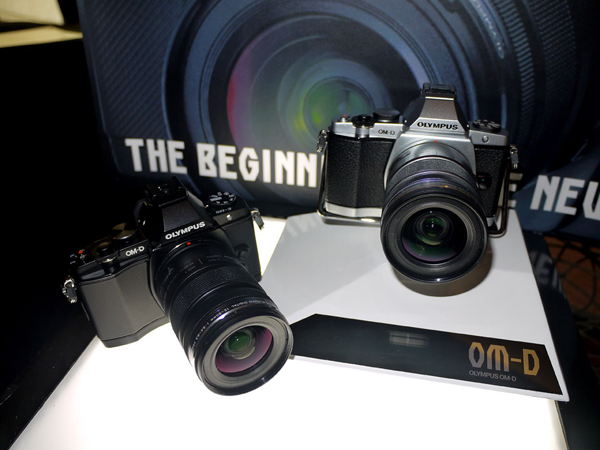 The Olympus OM-D is designed for serious camera buffs who want to make full use of interchangeable lenses and shoot photographic masterpieces by looking into the viewfinder, without having to worry about the weather or environmental conditions.
A well-designed electronic viewfinder with high 1.44M-dot definition and advanced optics is built into the camera body to ensure a stable view under any conditions. The ability to adjust brightness and color tones via on-screen simulations is one of the big advantages of electronic viewfinders.
In addition, the Olympus OM-D also features ingenious tweaks to the camera's operability that make it extraordinarily intuitive and easy to use, enabling the user to concentrate on the composition without having to take their eye away from the viewfinder.
Olympus's built-in image stabilization has also been further refined. The camera's 5-axis image stabilization mechanism can already deal with five kinds of motion including horizontal shift, vertical shift and rotary motion, in addition to yaw and pitch.
As a result, this new system can correct the kinds of blur that were difficult to correct with the previous built-in image stabilization, such as blurring of the viewfinder image or blurring during movie shooting.
The OLYMPUS OM-D is a new type of digital interchangeable-lens system camera that meets the requirements of long-time SLR users, while utilizing many of the same systems as the PEN Series.
SRP is estimated at Php 56,750 for body only and Php 62,750 for body with kit lens.