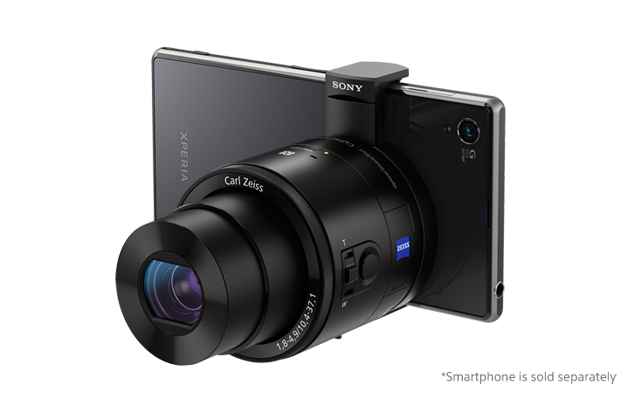 The Sony Cybershot DSC-QX100 and DSC-QX10 are new lens-style camera products from Sony that serve as a  very functional accessory to a smartphone.
The DSC-Q100 and DSC-QX10 look like portable lenses, which they really are, but they offer almost full camera function minus the viewfinder.
In fact, they can be described as a Sony Cybershot DSC-Rx100, a high performing point and shoot camera, without the viewfinder.
The DSC-QX100 and DSC-QX10 can be attached to a smartphone, which serves as the viewfinder. Pairing is done through WiFi or NFC. These unique looking Cybershots can also work without attaching them to a smartphone as long as you've done the pairing—you can see the scenes you wish to take from the phone's screen even if the lens is attached, say, to a branch. They can also work in Android smartphone or Iphone.
Imagine the possibilities of the scenes you want to take photos using them. They can serve as a perfect camera to shoot stolen shots or take photos from any angle you could think of.
The more expensive Cyber-shot DSC-QX100 features a large 1.0-type Exmor R CMOS sensor with 20.2 effective megapixels. It is also fitted with a wide-aperture Carl Zeiss Vario-Sonnar T lens with 3.6x optical zoom with Optical SteadyShot giving all the picture quality you'd expect from a premium pocket camera.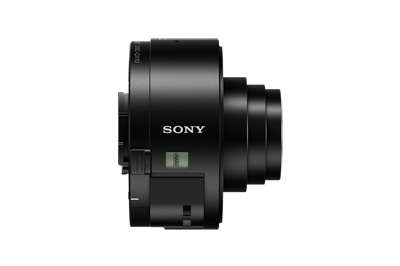 Both DSC-QX100 and DSC-QX10 feature the powerful BIONZ processor for images that are beautifully natural, stills that are detail-packed and video shoots in HD quality.
As an extra refinement, the DSC-QX100 sports a dedicated control ring for camera-like adjustment of manual focus and zoom.
SRP: DSC-QX100 (23,499 with 8GB memory card, 12 mos 0%)
DSC-QX10 (10,999 with 8GB memory card, 12 mos 0%)