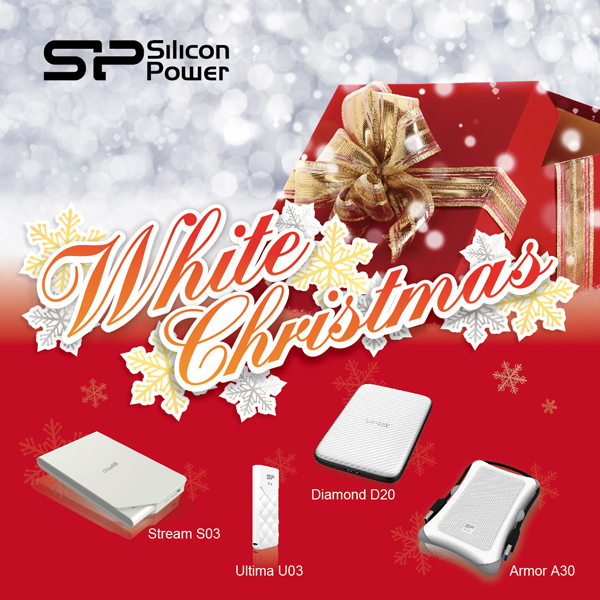 Peripherals business is also getting into the Christmas spirit and we're not talking about Christmas sale.
SP/Silicon Power, maker of memory storage solutions, has its products designed or "dressed up" for the holidays with its White Christmas Series.
According to the press material description, SP White Christmas Series products are "tastefully designed with modern and aesthetic elements which at the same time completely deliver the charming seasonal touch. These products embrace the holiday spirits and thoroughly express the sense of warmth and joy for Christmas."
Such description would be enough for you guys to check out the SP White Christmas Series which include Diamond D20 portable hard drive, Stream S03 portable hard drive, Armor A30 portable hard drive and Ultima U03 flash drive.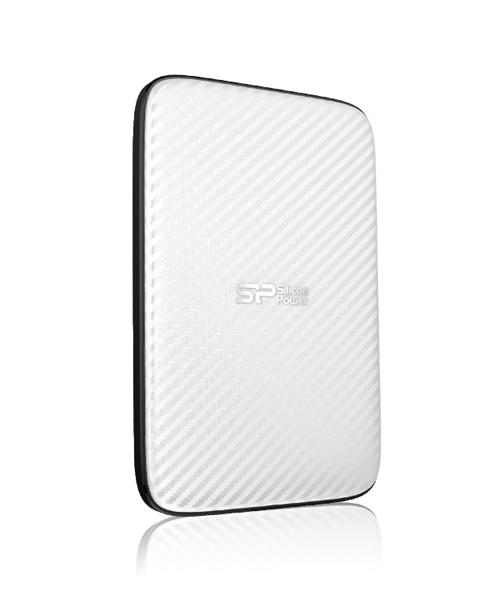 Diamond D20 USB 3.0 portable hard drive is extremely slim at only 7mm. It features a solid aluminum metal structure with unique carbon-like texture.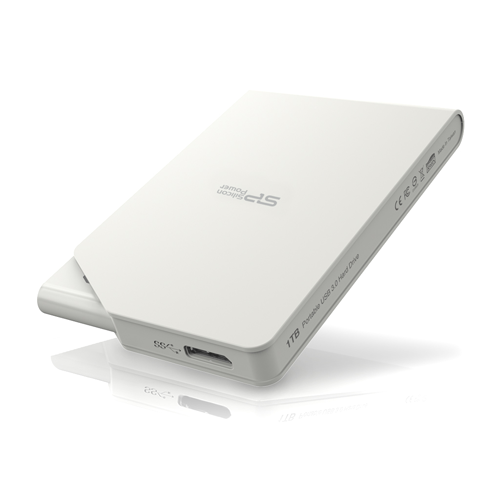 Stream S03 USB 3.0 another portable hard drive that features folding design—a design taken from folded pages, which traditionally keeps precious notes or photos. Stream S03 also features the pure-white enclosure.

Armor A30 is a rugged designed USB 3.0 portable hard drive. It features ergonomically streamlined design, allowing users to hold and use it with ease. Armor A30 is comprised of a shock-resistant silica gel to add an extra shield to withstand crushes and shocks. Topping up with the refreshing white color and ultra-speed transfer rate, the military-grade shockproof A30 perfectly suits for travelers, sport enthusiasts, and businessperson on the go.

Ultima U03 flash drive features the elegant design. Ultima U03 shows true elegance with its snowy white design and luxurious diamond cut pattern with a glossy surface. The textured rear cover includes a retractable USB connector for easy access and storage.
SP "White Christmas Series" offers the whole package in which all the portable hard drives offer the SuperSpeed interface of USB 3.0 and capacity options up to 1TB while flash drives are available in 4GB, 8GB, 16GB, 32GB and 64GB.
For more information, please visit the Silicon Power website: www.silicon-power.com