Sony highlights NFC feature in new products. Sony Philippines has been holding a yearly Christmas campaign not only to announce discounts for or sale of particular products, but also to announce new Sony innovations.
This coming Christmas, Sony celebrates with the Filipino consumers by bringing its "Sony's One Touch, One Christmas Campaign" early.
The campaign is highlighting NFC technology use among a range of Sony products—from Xperia Z smartphones, Bravia TVs, Walkman headsets, large speaker systems and wireless portable speakers, Vaio tablet PC and ultrabooks.
It can be noted that Sony is pushing for the NFC as a means for consumers to enjoy wireless sharing among devices, a method which is different from what Samsung espouses. Samsung has its own wireless ecosystem among products built on DLNA system and software. (Though NFC is employed in its high-end smartphones.)
NFC or near field communication is a popular wireless technology used for payment gateway purposes, like those NFC cards or NFC-smartphones used in Japan and Singapore, which consumers use to pay for mass transportation. They tap cards loaded with money onto the MRT turnpikes before boarding the train or bus.
Now the "tapping" feature of NFC has caught the attention of Sony, which is encouraging the mass adoption or enjoyment of the technology among consumers, who are more likely to get into the habit of "tapping" devices to share screen content or music.
According to Sony President Yasushi Asaoka, the NFC presence in current range of Sony products is to "enhance the user experience."
"We believe this is the perfect time to take advantage of the NFC technology. Our one touch product lineup offers fuss free and more enjoyable ways to share your music, movies, and photo contents across the different devices," he said.
Sony has begun building innovations around NFC.
For example, one touch mirroring is an NFC based innovation that allows the user of a camera or a smartphone to enjoy the content from their mobile device (movie or photo playback) to be mirrored on the larger Bravia TV display.
One touch sharing allows users to use their cameras to shoot superior quality photos and share content to their smartphone or tablet for convenient viewing and sharing to social networks.
Here are some of the new and exciting NFC-enabled products Sony introduced during the launch of its One Touch, One Christmas campaign: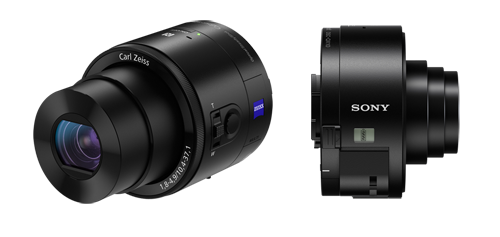 Sony's most talked about smartphone high-quality camera lens accessory (which is really a Sony Cybershot digital camera without the viewfinder) is finally here.
The Cybershot DSC-QX100 and the DSC-QX10 make use of the phone (it works for Android and iPhone) as a viewfinder and the connection is done via Wi-Fi and Sony's PlayMemories mobile application. When pairing is done using a Sony Xperia Z1, the connection is done via NFC.
The DSC-QX100 features a large 1.0 Exmor R CMOS sensor with 20.2 megapixels. The DSC-QX10 features a wide aperture Carl Zeiss Vario-Sonn T lens with 3.5x optical zoom.
SRP: DSC-QX100 P23,499 with 8 GB memory card; DSC-QX10 P10,999 with 8 GB memory card.
Sony Action Cam is a slim wearable video camera with W-Fi-, GPS and live-view remote. With NFC feature, the Action Cam allows user to mirror photos and videos on other large-screen Sony devices.
SRP: Basic Action Cam Kit HDR-AS30V costs P15,999; with the Live View remote, it is priced at P18,999.
NEX-5T is the newest addition to the Sony NEX family of interchangeable lens E-mount camera. It is first in the family to have NFC function. As such it provides the extra convenience of One-touch wireless connection with Android smartphones and tablets for easy sharing of photos. The phone can also serve as remote control for the camera.
SRP: NEX-5T is priced at P32,999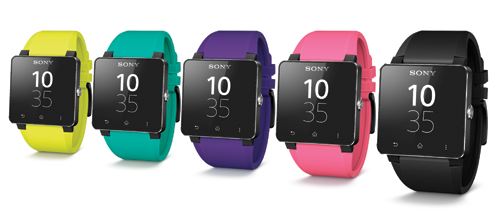 Sony is also very much into wearable technology. The Sony SmartWatch 2 can function as a second screen for your Android smartphone. SRP: P8,990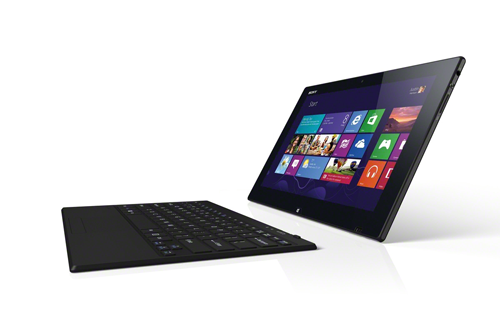 VAIO Tap 11 is the world's thinnest Windows Tablet PC powered by the latest 4th generation Intel Core processor. It includes a magnetic full pitch keyboard/cover with a touch pad that can be used via wireless connection. The NFC function of this device allows the user to pair a laptop with Bluetooth headpones/speakers.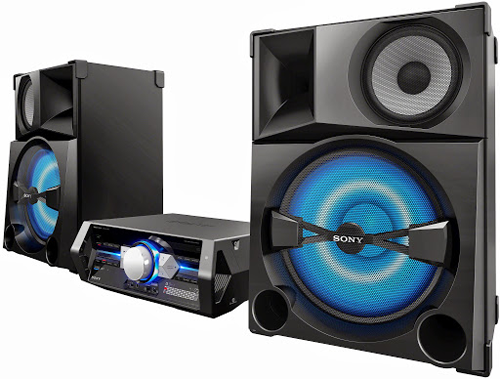 The NFC-enabled Sony Shake-6 is a high powered HIFI system at 26,400W PMPO with 3-way speaker. SRP P39,999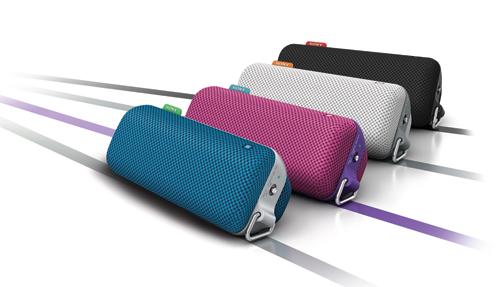 NFC-enabled Sony SRS-BTS50 portable wireless speakers
SRP: P6,999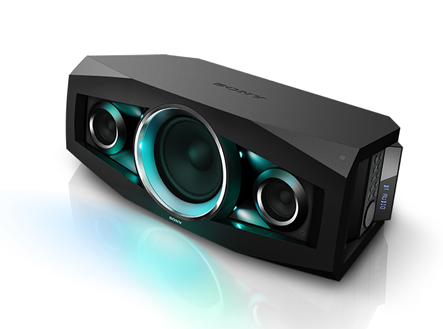 NFC-enabled NeoTank GTC-N1BT wireless speaker delivers 100W RMS and comes with built-in 60W subwoofer. Includes Bluetooth/NFC connectivity. SRP: P9,999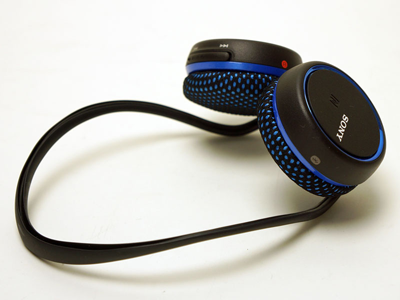 The Sony MD-AS700BT Wireless Stereo Headset is water resistant and features a neckband style for stable and comfortable fit. It is very suitable to use during exercise. SRP: P5,499.