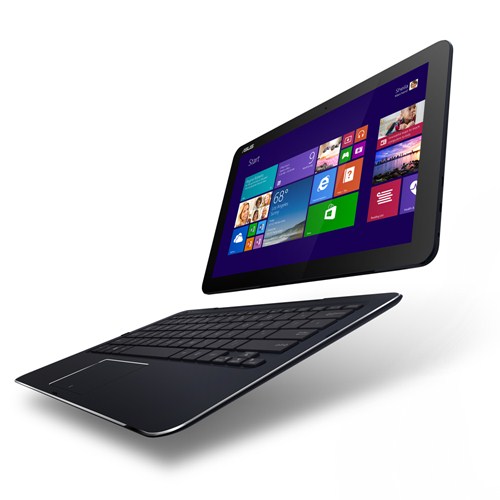 ASUS Philippines has announced the availability in the Philippines of the world's thinnest 12.5-inch hybrid device, the Transformer Book T300 Chi.
The T300 Chi is a hybrid computing device that features a 12.5 inch display. This razor thin Windows powered 2-in-1  transforms from a laptop to a handy tablet.
The Transformer Book Chi is powered by the new Intel Core M processor and as such it already features a fanless design.
The ASUS Transformer Book T300Chi is a recipient of 2015 CES Innovation Award.
Other features of the T300 Chi include an all-day battery life, IPS display with FHD 920×1080 resolution, measurement of 1.65 cm when docked, all-aluminum unibody design, uniquely designed magnetic hinge mechanism, and Sonic Master audio technology.
The Transformer Book T300Chi is now available in all ASUS Authorized Re-Sellers nationwide: Transformer Book T300Chi (5Y71) is priced at P46,995, while the Transformer Book T300Chi (5Y10) is priced at P39,995.
SPECIFICATIONS:
Display — IPS Full HD Display 1920×1080
Processor —  Intel® Core™ M 5Y10/5Y71 Processor
RAM —  LPDDR3 1600 MHz SDRAM, 4GB, up to 8GB
Display — 12.5-inch 1920×1080 FHD IPS Display
Storage — 128SSD
OS Windows 8.1
Battery —  32Whrs – Tablet
2Whrs – Dock
Weight — 1.43 kg
Dimensions — 317.8 x 191.6 x 7.6 ~ 16.5 mm (WxDxH)
ASUS also announced another new 2-in-1 notebook, the Transformer Book T300 FA, which is priced lower at P32,995.
This 12.5-inch hybrid is already equipped with Intel's new Core M (5Y10) processor and 4GB of RAM, including Windows 8.1.
The Transformer Book T300 FA also features a fanless design to keep cool. The fanless design enables the device to run silently, while still delivering better performance than other currently-available Intel Core M-powered devices.
It now also has 64GB of ISSD storage. Storage can be further expanded through dock, which offers 500 GB HDD.
Specifications:
Display — 12.5-inch IPS HD Display 1366×768
Processor — Intel® Core™ M 5Y10 Processor
RAM — LPDDR3 1600 MHz SDRAM, 4GB
Storage — 64GB ISSD (Tablet), 500GB, up to 1TB (Dock)
OS — Windows 8.1
Battery — 30WHrs, 2S1P, 2-cell Li-ion Polymer Battery Pack
Weight — 1.50 kg
Dimensions — 30.8(W) x 20.7(D) x 0.99 ~ 1.03 (H) cm