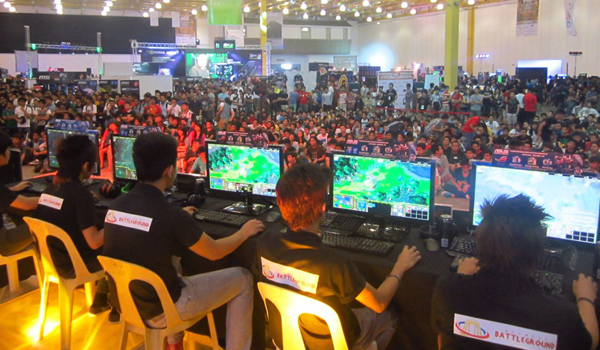 At the recently held Pinoy Gaming Festival at the World Trade Center in Pasay City, ASUS showcased its latest products belonging to the Republic of Gamers (ROG) brand.
ASUS showcased its latest ROG motherboards and ASUS graphics cards for gamers, including the gaming rig assembled by international modder Paul Tan.
Tan's Aventador J rig features ASUS high-end gaming motherboard the Maximus VI Formula. Inspired by Lamborghini's sportscar, the modded rig showcased fast fans and an overall red paintjob for its design.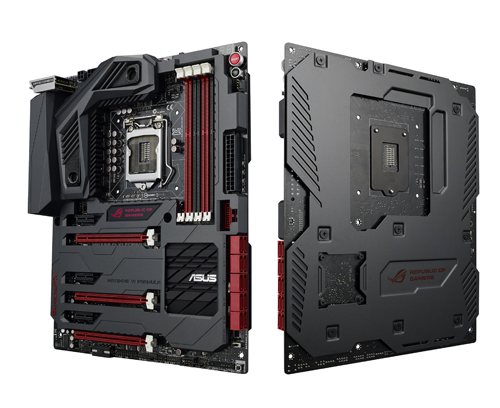 As the ultimate gaming motherboard, the ROG Maximus VI Formula features a stylish ROG Armor cover and a SECC (Steel, Electro-galvanized, Cold-rolled, Coil) backplate with thermal pads for added strength and cooling.
The mootherboard's unique CrossChill hybrid thermal design offers the option of both air and liquid cooling. For example, the integrated 'Pin-finned' heatsinks improve heat dissipation with an increased surface area, while twin G1/4-inch threaded sockets support any standard liquid cooling loop.
ROG testing has shown that a liquid-cooled Maximus VI Formula motherboard with CrossChill operates at temperatures up to 23 degrees Celsius lower than air-only cooling.

The ASUS booth also had an overclocking station made available for participants, who wish to learn more about the basics of overclocking.
One of the Philippines' top overclockers, DJSub, demonstrated a few techniques through the use of the Maximus VI Extreme.
ROG created the Maximus VI Extreme to improve on the well-established leadership of its namesake predecessors. It has already proven capable of supporting CPU speeds beyond 7GHz and memory frequencies close to 4GHz.
The board offers extensive connectivity and its spacious ATX layout supports effortless four-way NVIDIA® SLI™ and AMD CrossFireX™. Maximus VI Extreme is shipped with the innovative OC Panel real-time monitoring and overclocking console, usable inside the case (fitting 5.25-inch bays) or externally.
About ROG
The Republic of Gamers is ASUS' own gaming brand. As "The Choice of Champions", the ROG brand is about high-end motherboards, video cards, and peripherals specifically made for gaming. Aside from being known for top-tier gaming components, ROG also stands as an international community composed of gamers, enthusiasts, and modders, using ROG for play or work.