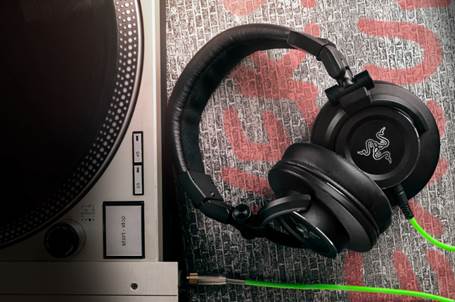 Razer Adaro series is a new line of headphones designed for personal entertainment.
The release of the Razer Adaro series marks Razer's venture into the personal entertainment audio space.
Previously, Razer has already introduced the Razer Kraken and Electra, two best-selling headphones that were marketed for both music and gaming functions.
To those still unfamiliar with the Razer brand, it is a US-based company that makes high-performance gaming hardware, software and systems. Whatever the company makes is considered top-of-the-line and commands premium pricing.
The Razer Adaro series comes in four models: bass-heavy earphones, analog stereo headphones, Bluetooth headphones and DJ-style headphones.
Each member of the Razer Adaro family is designed with a heavy focus on durability, comfort and uncompromised sound quality for music listening.
Min-Liang Tan, Razer co-founder, CEO and creative director said the company's venture into personal entertainment products is a natural extension for Razer, which has a built a name as producer of high quality and technically advanced headsets for gaming requirements.
"Applying that competency to the development of headphones designed for music lovers is a natural extension for the business and our fans," said Tan.
"For some time now, we've been asked to come out with a line of headphones that addresses the other interests of our community. The Razer Adaro lineup offers just that: high-quality, portable audio for kicking-back, traveling and training, and even for making music."
All four Razer Adaro products are available for pre-order now. For more information, check out www.razerzone.com.

Presenting the new Razer Adaro headphones:


• Razer Adaro In-Ear Analog Earphones
Combining killer sound, a sleek, robust, aluminum body and a convenient, compact carrying case, the Razer Adaro Earphones are built for pure listening pleasure on-the-go.
Crafted and engineered to exacting standards, the Razer Adaro Earphones provide a solid in-ear aural experience. Precision-milled out of aircraft grade aluminum and finished with diamond-cut edges, the look and feel is as premium as its sound.
The Razer Adaro Earphones features high-performance, custom-tuned 10 mm neodymium drivers are sonically optimized to complement their inner acoustics chambers, producing crisp stereo sound. Interchangeable ear tips in three sizes and bi-flange attachments are included to personalize the fit.
Price: PHP 3999


• Razer Adaro Stereo Analog Headphones
Packing high-performance, custom-tuned 40 mm neodymium magnet drivers, the Razer Adaro Stereos deliver crisp, natural-sounding acoustics for an amazing audio experience. These powerful drivers are housed in the custom-developed, fully adjustable architecture of the Razer Adaro Stereos, allowing for an extremely comfortable and lightweight design.
The Razer Adaro Stereos are meant to be taken wherever you go. Their construction is sleek and compact, allowing for easy transportation, yet they are incredibly robust for endless hours of use.
Price: PHP 4999
• Razer Adaro Wireless Bluetooth Headphones
With its brilliant Razer Adaro sound, uncompromising portability and comfortable form factor, the Razer Adaro Wireless are the perfect headphones for hours of mobile music enjoyment.
The Razer Adaro Wireless features Bluetooth 4.0 with aptX technology. It easily connects to any Bluetooth-enabled device, providing pristine, cord-free audio quality.
Price: PHP 7499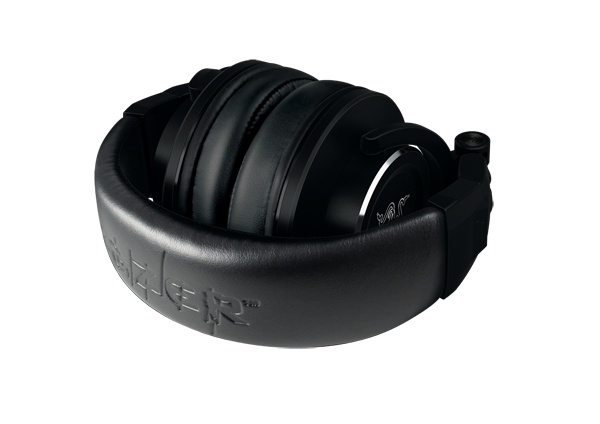 • Razer Adaro DJ Analog Headphones
The Razer Adaro DJ was crafted with producers, performers and discerning music listeners in mind. Made with durable, high-performance components, the Razer Adaro DJ embodies hard-hitting, powerful sound in a modern, functional package.
The large, sonically balanced drivers deliver rich, natural sounding acoustics and heavy bass, perfect for spinning behind the console or jamming to tracks on-the-go.
These potent drivers are housed in mixing-friendly padded ear cups that swivel, rotate and collapse into a small, compact form factor. You can take the Razer Adaro DJ to the studio, to the club and everywhere between.
The Razer Adaro DJ has been designed to be durable, incredibly lightweight and able to take a beating.
Complete with DJ-ready accessories, a sturdy construction and powerful sound, the Razer Adaro DJ headphones are ready to drop a beat anytime, anywhere.
Price: PHP 9999