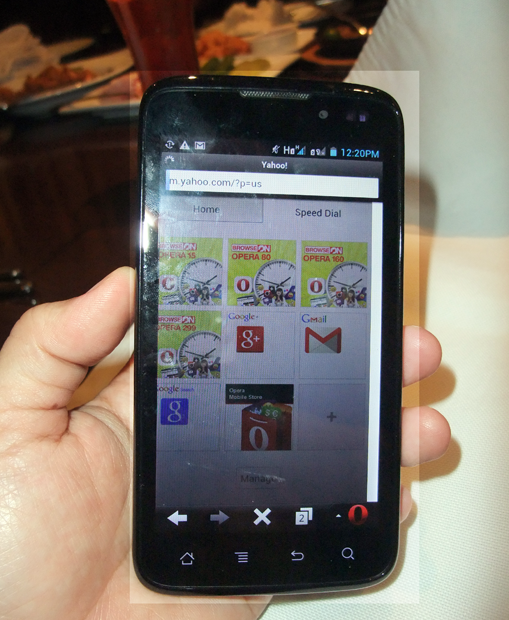 Sun Cellular and Opera Mini partnership brings down price of unli Internet to P15 per day. Mobile network operator Sun Cellular and mobile web browser Opera Software recently partnered to offer unlimited mobile Internet browsing through use of the Opera Mini software for just P15 per day.
The new specialized mobile Internet subscription is called Browse On: Opera 15.
According to execs of Sun and Opera, the offering will "democratize Internet access" in the country and provide best-value Internet experience to Filipinos.
"We acknowledge the growing penetration of the Internet across all age and social groups and how it is becoming deeply incorporated into the lifestyle of the average Filipino," says Michelle Curran, vice president for data services of Sun Cellular.
Opera Mini is compatible with around 3,000 types of handsets, including feature phones and smartphones. And along with Sun's super value-for-money P15 per day Internet, the 16 million Sun subscribers—both prepaid and postpaid—will definitely have a reason to rejoice.
Additionally, consumers will enjoy a fast mobile Internet with the Opera Mini, which features content-efficient technology that allows users to experience up to six times faster browsing capabilities than other mobile Internet browsers, according to Opera Software Chief Executive Lars Boilseen.
"Opera Mini is a perfect supplement to Sun Cellular's affordable and high-speed third generation connectivity. Regardless of the smartphone type they use, users will find this a value-added experience to mobile Internet even without having to spend much," said Boilseen.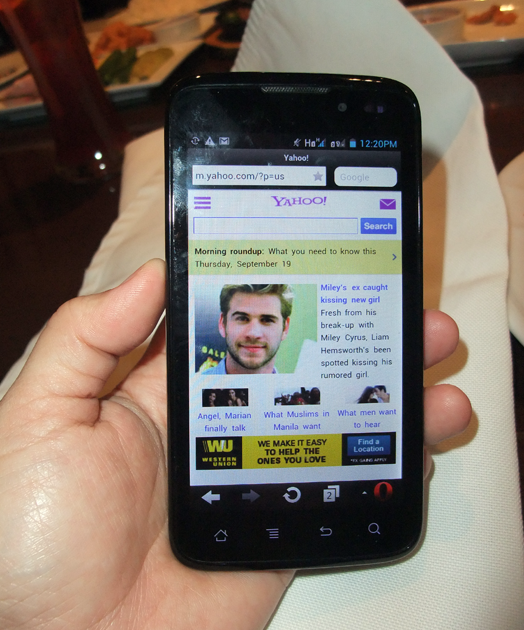 How to avail of the P15 per day unlimited Internet:
• Sun subscribers may log-on to http//wap.suncellular.com.ph to download the software to their smartphones.
• To avail the Browse On: Opera 15 subscription, they will just have to send the keyword Opera15 to 247.
• There are variations for users needing more Internet days: Keyword Opera80 shall provide 7 days unlimited Internet; Opera160 for 15 days; and Opera299 for 30 days.
Some clarifications for the special subscription:
• A prompt will tell the user if the subscription is nearing its end, allowing the user time to turn off the data feature of his/her phone to prevent regular data charges from taking over after the end of subscription
• Unlimited browsing is only within Opera Mini—Facebook, Google and Yahoo emails, etc., however, if the user will use the YouTube service from within the Opera Mini, a prompt will tell the user that regular data charges shall apply for the YouTube video playback.
• Approximately, the data cap for the unlimited Internet per day is at 15 MB.