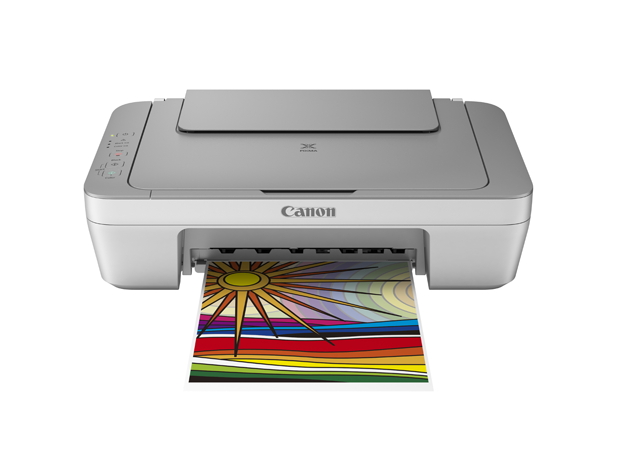 Prices of multi-function printers have gone down significantly. For example, the new Canon PIXMA P200 is a slim multi-function printer from Canon that is priced affordably at P3,295. Its inks are likewise priced lower too at only P390 per color.
The introduction of the Canon PIXMA P200 will encourage more homes to get quality printer at low cost, allowing members of the family to print school projects as well as reports.
The new multi-function home printer also comes bundled with Canon's My Image Garden software, which features creative activities for children or even for the whole family.

They can make a scrapbook together with an array of templates to choose from. Add more life and excitement to your plain photos by using Fun Filter Effects. Or turn funny family videos into printed memories through the HD Movie Print feature.
More templates can be downloaded from Canon's Creative Park website. You can print the photos on glossy paper and decorate the pages with frames downloaded from the site.
The Canon PIXMA P200 is a multi-tasker as it can print, copy, and scan. It is Equipped with Canon's signature Hybrid Ink System, ensuring high quality printing.
Like all PIXMA printers, the PIXMA P200 uses both pigment (black ink) and dye (tri-colored ink) to produce vivid colors in photo prints and crisp black documents. Its image resolution quality of 4800 x 1200 dpi furthermore enhances the overall sharpness and vividness of an image.
It is also a "green" printer as it features an eco-friendly design, giving users the power to save on ink and electricity with its Stand-By mode and Quick Start feature.
About Canon:
In 2012, Canon PIXMA printers emerged as the No. 1 total inkjet printer brand in the Philippines according to IDC.
Canon dominated the inkjet printer industry with a notable 45% market share, up from 2011's 36%. Aside from leading in the whole industry composed of Single-Function Printers (SFP) & Multi-Function Printers (MFP), IDC furthermore added that Canon also topped the market share of Single-Function printers with an impressive 52% share. It also finished 2012 strong in the Multi-Function printers category with 39% share, up from the past year's 30%.