Chinese smartphone maker Huawei recently introduced in the Philippines 10 new gadgets, which include its flagship smartphone Huawei Ascend P6 Limited Kitty Pink Edition, Huawei Media Pad 7" Vogue and Media Pad 7" Youth 3G/Wifi phablets, Huawei Wifi Repeater/Extender WS322, Huawei Ascend Dual Sim Phones and Huawei Mobile Wifi E5372.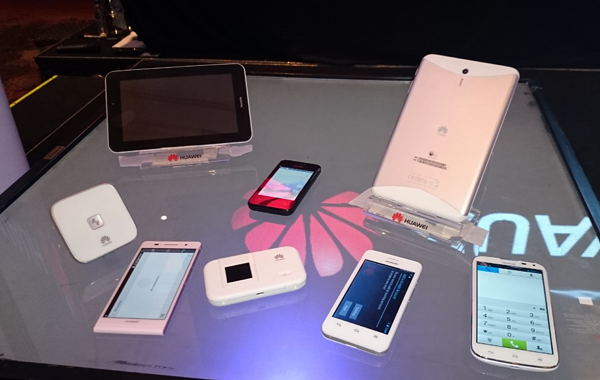 Huawei also announced TV personality Jasmine Curtis-Smith as its first brand ambassador in the Philippines. The actress, who starred in Oscars' Philippine entry "Transit," would share Huawei's "Make it Possible" campaign to Filipinos and promote the company's latest consumer devices in the Philippines.
Huawei is known for network infrastructure solutions and just recently ventured into branded consumer electronics business. With its "Make it Possible" campaign, the company intends to go beyond comfort zones and find solutions to problems by building new opportunities through innovations in technology.
"We are delighted to have Jasmine Curtis-Smith in helping us 'Make it Possible' for every Filipino's dream to be achieved—that is for them to have breakthrough quality products within reach," said Gavin Dai, CEO of Huawei Technologies Philippines."
Since it was introduced in July this year, Huawei's ultra slim flagship smartphone Ascend P6 has reach over two million global shipments. The smartphone now comes in delicious pink color.
Jasmine has this to say on Ascend P6 Pink:
"The Ascend P6 is absolutely adorable. It's easy to carry around; it's the slimmest smartphone with a lovely interface. As a girl, I can never go wrong with a pink phone that is sleek."
Huawei also recently launched "Unlock Possibilities," a competition where participants can win one of the two Mercedes-Benz Sports Coupes.
Interested participants can check their Facebok page at www.facebook.com/huaweideviceph or the official mobile site unlockpossiblities.mobi for the mechanics of the competition.