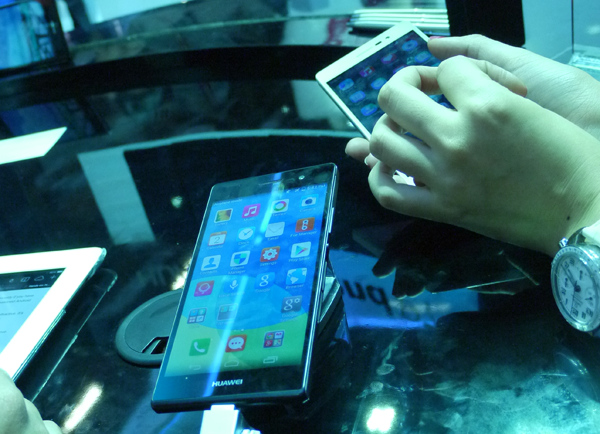 The new Huawei Ascend P7, an LTE smartphone, is put on display at the CommunicAsia event in Singapore.
The 4G LTE-enabled Huawei Ascend P7, a successor to the Ascend P6, was launched globally in May. Since that time, the company has sold over a million devices, according to executives of Huawei.
It targets to sell 10 million devices in 12 months.
According to Huawei, it has sold 4 million devices of the Ascend P6, which was launched last year. The premium looking smartphone was popular in China and Western Europe and has helped the company significantly in carving a name in the premium handset market.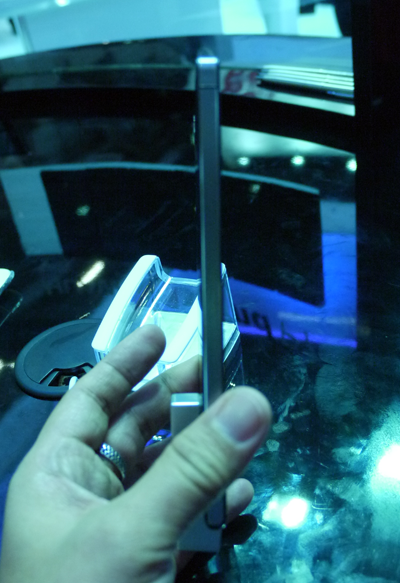 The Ascend P7 is powered by a HiSilicon Kirin 910T 1.8 GHz quad-core chipset and a Mali450 GPU. It features a 5-inch full high-definition display, an industry-leading 8-million-pixel front camera and a 13-million-pixel rear camera. The phone is also slim at 6.5 millimeters thin.
In 2013, the Chinese smartphone maker has sold 52 million smartphones, making it the third largest producer of smartphones after Samsung and Apple. The company hopes to expand its market reach by capitalizing on its LTE technology advantage.
At CommunicAsia, Huawei also put on display the 4G LTE -enabled Ascend G6 and the LTE Cat-4 enabled MediaPad X1.