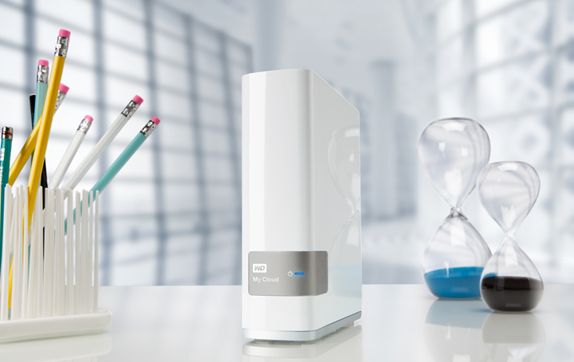 You've got so many devices, which you use to shoot photos or take videos–don't you ever wish you have your own personal cloud to store all these data right after you've taken them?
WD's newest storage product called the WD My Cloud might just be the solution you will need.
It sits in your home connected to your home Internet and it allows you to upload and download data (images, videos, files) from your mobile device. Yes, it allows you to have your own private or personal cloud.
WD My Cloud is a complete solution for users to organize, centralize and secure the digital content from all of their computers and mobile devices and access those files from any device, from anywhere in the world.
By simply connecting a WD My Cloud personal cloud drive to the Internet, consumers get the anywhere, any-device access they can get from the public cloud, without having to pay monthly fees or giving up control of their personal data.
So how important is having a personal cloud in the era of data boom?
Based on Gartner research, the average household will own approximately 3.3 terabytes (TB) of digital content by 2016. And the average household now owns about six connected devices.
Just think about the volume of data you produce every day? Think about the volume of data your household produces every day? You will need more storage for them because maintaining huge spaces in public cloud such as Dropbox to store your files can be costly over time.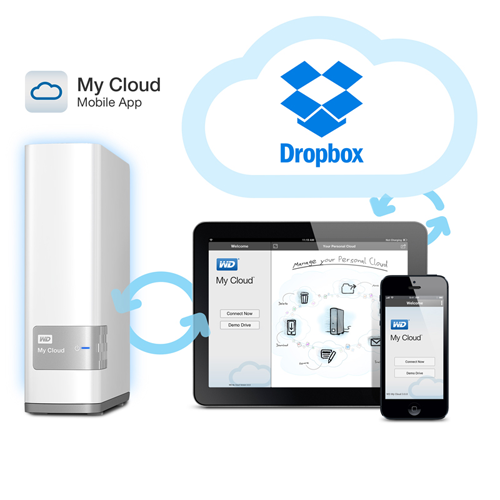 WD My Cloud features:

Streamlined Setup and Backup
Users can get their personal cloud up and running in minutes with WD's rich web-based user interface for seamless web-guided setup. WD's software auto-detects the drive to make setup simple for novice users.
With a Gigabit Ethernet connection and Dual-Core processor, transferring files is blazing fast, allowing customers to quickly centralize all of the digital content scattered across various devices onto WD My Cloud. With direct file uploads from mobile devices, important files and videos can be safely moved to WD My Cloud, freeing up valuable space on users' tablets and smartphones.
Customers can also use their WD My Cloud to back up their computers and digital files. For PC users, WD SmartWare Pro software offers options for how, when and where to back up files. Mac users can utilize all the features of Apple Time Machine backup software to protect their data.
Complete Control
WD My Cloud users can store and organize their families' photos, videos, music and important documents in one secure place on the home network. With the new WD My Cloud desktop app, navigating, controlling and sharing these files from anywhere in the world is simple and intuitive.
WD My Cloud is available in 2 TB, 3 TB, and 4 TB capacities, providing bountiful storage capacity with no monthly payment required. Customers can also attach a compatible USB 3.0 hard drive directly to the USB expansion port on the WD My Cloud drive and instantly expand their storage capacity.
Additionally, WD My Cloud serves as a home's digital entertainment hub, storing terabytes of movies and music that can then be streamed to any DLNA-certified multimedia device such as a WD TV® Live™ media player, as well as smart TVs and gaming consoles.
Accessing the Personal Cloud
Available for iOS and Android devices, the new WD My Cloud mobile app allows users to view photos, stream video and access their files from anywhere on their smartphones or tablets. The mobile app also makes file sharing and collaborating simple and secure, allowing customers to easily email files, share files as a link, and print and open files with third party apps.
Manufacturer's Suggested Retail Price (MSRP) on WD My Cloud is PHP 11, 490 for 4 TB, PHP 8, 990 for 3 TB and PHP 7, 490 for 2 TB.