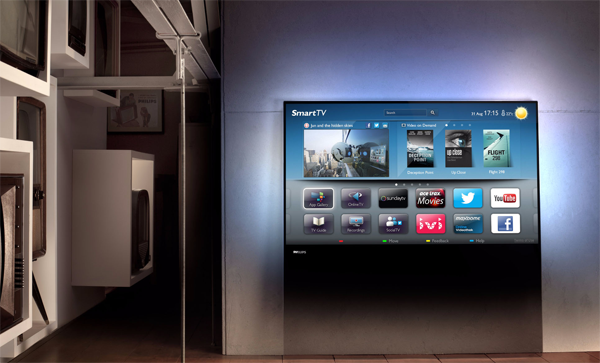 Philips has recently launched in the Philippines its 2014 home entertainment and sound collection.
Philips' new TVs include the DesignLine and Ultra HD range, which promises to provide consumers with the ultimate experience in home cinema.
The new range of Philips TVs are built with a multi-core Ultra Pixel HD engine that is capable of delivering EISA award-winning picture quality on both native UHD and Full HD content.
The Ultra Pixel HD engine also equipped the new TVs with the ability to deliver astonishing depth and clarity.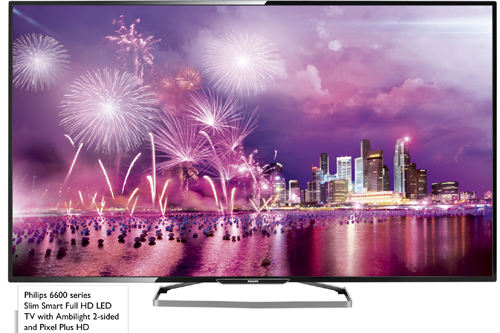 Another unique feature is the Ambilight, which is a set of LED lights behind the display that provide a soft glow of light that matches the on-screen color. This said feature can "virtually expand" the TV screen. It is also supported by new apps that allow viewers to interact with Ambilight during sports events, which adds a whole new dimension to TV viewing experience.
The new Philips TVs, which range from 32 inches to 65 inches, are competitively priced and are available in major appliance stores in the country.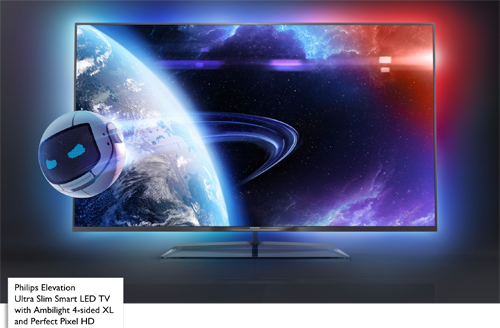 Another advantage of the new TVs is the two year warranty that come with a purchase. The two year warranty applies to purchase in the Philippines, but a one year warranty can also be availed abroad.
Philips has also expanded its range of audio products now that mobile and wireless streaming of music has become a full trend.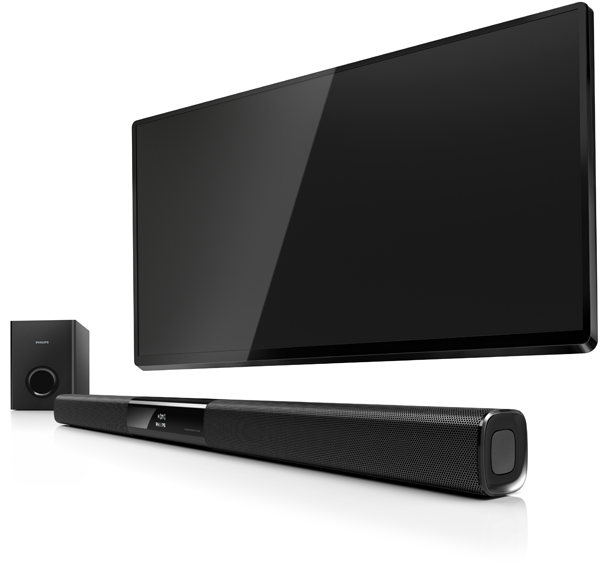 Check out Philips' latest audio innovations which include the Philips Fidelio Soundbar HTL9100, E5 speakers, Soundbar HTL6140, Soundstage HTB4150B and 5.1 3D Blu-ray Home theater HTB5580.
All deliver the best sound without the clutter. These new speakers promises to preserve the purity of the original audio content, resulting in greater sonic accuracy. These Bluetooth wireless speakers deliver music streaming at breathtaking quality from music devices in the comfort of your home.
The world's first Soundbar with detachable speakers- the Philips Fidelio Soundbar HTL9100 and the Philips E5 speakers are the ideal home cinema audio solution for consumers who want 5.1 channel surround sound without the wires.
These two products offer true freedom with detachable speakers and subwoofer that are wireless. Featuring Surround on Demand, the Philips Fidelio Soundbar HTL9100 and Philips E5 speakers automatically transform to a 5.1 channel surround sound experience when the surround speakers are detached.
At just 2.98 cm thick, the ultra slim Philips Soundbar HTL6140 is the perfect sound companion for any flat TV and can be mounted anywhere, blending right into your living space.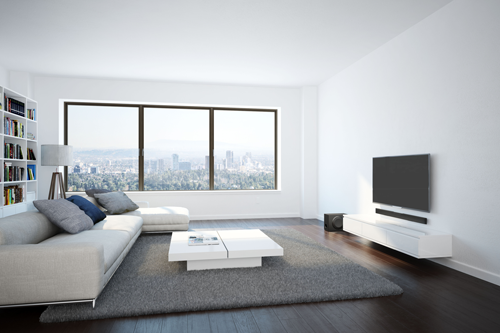 A wireless subwoofer also ensures you are spared from messy wires for a clutter-free environment. Boasting 320W of power and premium soft dome tweeters, you can enjoy crystal clear high tones, ensuring premium quality sound. The HTL6140 is not just extremely thin, it sounds extremely good.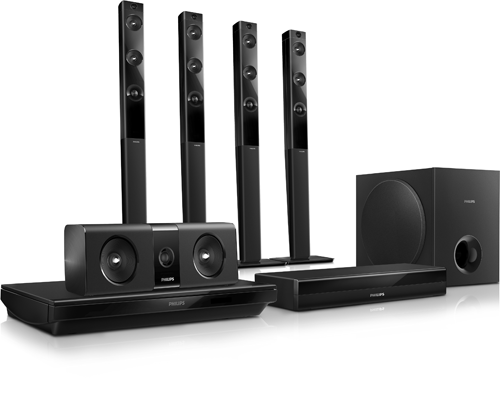 The Blu Ray offerings with the Philips 5.1 3D Blu-ray Home theater HTB5580 and Philips TV SoundStage HTB4150B will be the highlight of your living room for all kinds of entertainment.
Designed to enhance your cinematic viewing experience at home, both products feature full HD 3D Blu-ray and Crystal Clear Sound, which enable you to discern and appreciate every sound detail, the way it was meant to be heard.
Pump up your home entertainment experience with the Philips 5.1 3D Blu-ray Home theater HTB5580 system. Featuring wireless speakers for a clutter free space, the powerful 1000W system with deeper bass effect delivers great sound for that cinematic surround sound.
The Miracast feature also allows you to mirror your smart phone screen to your TV and share photos, videos as well as enjoy your favorite games on a much larger screen for a more immersive experience.
Designed for simplicity, the Philips TV SoundStage HTB4150B is the best companion for your TV. Simply place the TV on top, connect one cable and start enjoying your movie and music – it's that easy.
The Philips E5 speakers, Soundbar HTL6140, Soundstage HTB4150B and 5.1 3D Blu-ray Home theater HTB5580 all feature NFC (Near Field Communications) technology which means easy pairing with Bluetooth devices.