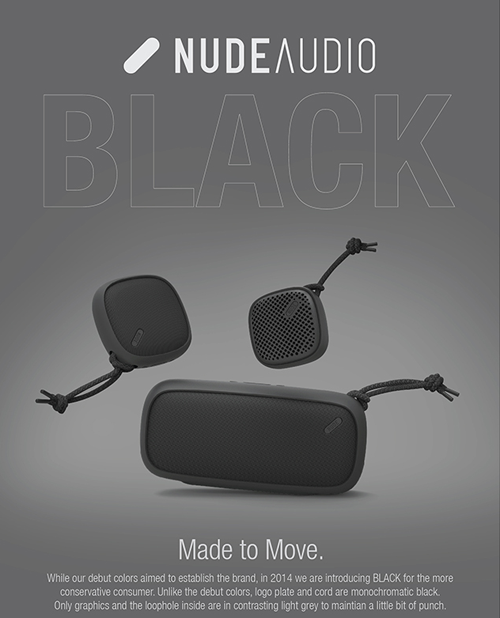 Fashion and lifestyle speaker brand NudeAudio from the US recently launched in the Philippines its Monochrome Black Collection of portable Bluetooth speakers.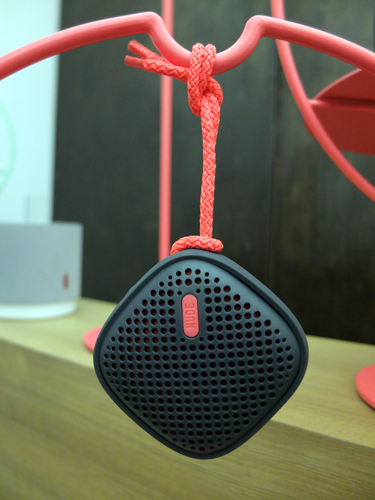 NudeAudio brand of speakers is known for its signature clean and contemporary design. The portable speakers are perfect Bluetooth speakers for your smartphone. If you want loud sound to come out of a small form factor speakers, then NudeAudio delivers. They also feature functional handle/string, which allows you to carry and secure them easily.
The new NudeAudio Monochrome Black Collection of Bluetooth speakers will come in three sizes 'S', 'M' and 'L'.
Why did NudeAudio come out with "Black" collection? Chief Marketing Officer, Tom Old explains, "In the fashion world, Black is a timeless classic. Having made waves with the coral and mint accent colors, we've chosen to introduce a monochrome black speaker for the more discerning fashionista."
"We're thrilled to launch our second collection of MOVE speakers into the Philippines, together with Digits Trading.   We hope that people love the stripped down design and monochrome finish as much as we do," he adds.
The Bluetooth speakers use 3.0 Bluetooth Technology and will stream music from any smartphone, tablet and most computers from a 10m allowing users to have complete control from the palm of their hand. Each of the speakers has an eight-hour battery life.
The new Black collection will be available in leading stores including Beyond the Box, Digital Walker, Digital Hub, Astrovision, Astroplus, iStudio, Mobile1, Rustans, iGig, iStudio, Switch, Technoholics, District 32, Sencolink, iCon, SM MAV, JMB Albay, Red Dot, and Sole Patrol.
NudeAudio Black Collection SRPs:
MOVE S Wired –     Priced at Php 1,290.00
MOVE S –         Priced at Php 1,990.00
MOVE M –         Priced at Php 2,990.00
MOVE L –         Priced at Php 5,990.00
For more information regarding the sales and distribution of NudeAudio products, visit http://www.facebook.com/digitstrading or follow them at https://twitter.com/digitstrading.
Watch this video to find out the sound output of the NudeAudio speaker: