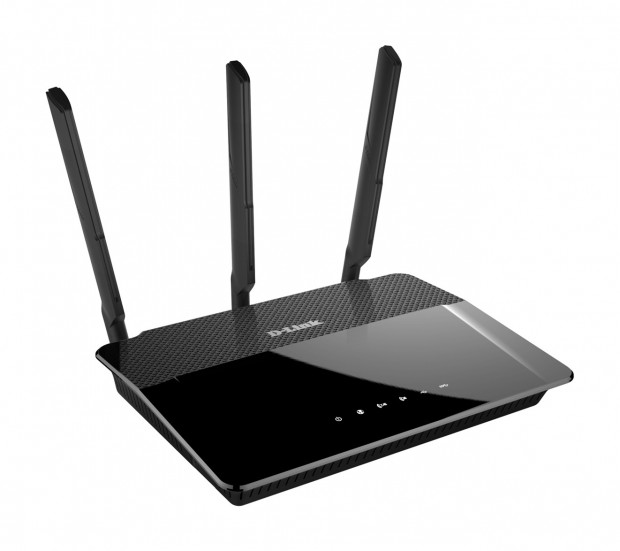 This is the new D-Link DIR-880L Wireless AC1900 Dual-Band Gigabit Cloud Router, a router touting speeds of up to 1.9 Gbps and is built for maximum performance for gaming and media streaming.  It comes equipped with D-Link's advanced AC SmartBeam technology that amplifies reception for connected devices.
It will be available at all authorized retailers for Php11,999
Running on the newest 11AC networking standard, the D-Link AC1900 Dual-Band Gigabit Cloud Router offers speeds of up to 1.9Gbps, which is four times faster than the previous N standard.
As a "cloud router," it allows users to set up a reliable and secure personal cloud for file storage and sharing at home through the mydlink SharePort functionality. This dual-band router allows for an enhanced connectivity experience even with bandwidth-intensive activities, such as online gaming, streaming videos and internet calls.
According to Jonathan Quek, Marketing Director for D-Link International, the DIR-880L is "a reliable multi-tasker that allows owners to control and monitor usage, share and upload files over the air with supporting mobile applications that are free on the Apple App Store and Google Play."
"We are leading the market in consumer Wi-Fi shipment, and aim to set 11AC as the new standard for better coverage and Wi-Fi access with this new router."
The dual-band DIR-880L boasts high connection speeds of up to 1.9Gbps (600Mbps on the 2.4 GHz standard and 1300 Mbps on the 5GHz standard), supporting demanding applications and hardware Network Address Translation (NAT) for maximum performance for both wireless and wired connections.
This router makes use of the advanced AC SmartBeam feature, a function that tracks and locates individual devices connected to the network, thereby allowing the router to boost signals directly to the device.
This enhances signal strength and output at home, maintaining optimum connectivity even in hard-to-reach places or when moving from room to room.
Monitor Your Networks with Ease with mydlink
The router is mydlink Cloud enabled (a web application), allowing consumers to access and view the network anywhere via a smartphone, laptop or any other peripheral away from home. Users are able to manage network access and configure settings, and see who is currently connected. For parents worried that children may be spending time gaming or web surfing instead of studying, internet access or certain websites can also be blocked using mydlink, to keep parents' minds at ease.
Secure File Sharing at Your Fingertips
The mydlink SharePort app allows users to instantly share documents, movies, pictures, and music with connected mobile devices simply by connecting a USB storage device to the smart router. Show your parents photos from a recent holiday on the living room smart TV, while your sister watches a chick flick on her tablet. Stream media files to multiple devices without interruption, or save them to a smart device for offline playback with a simple one-touch save function. The intuitive interface provides immediate connection to a variety of entertainment options stored securely on your own storage device. The router supports USB storage devices of up to 1TB*, making it a secure personal cloud storage solution for the family.