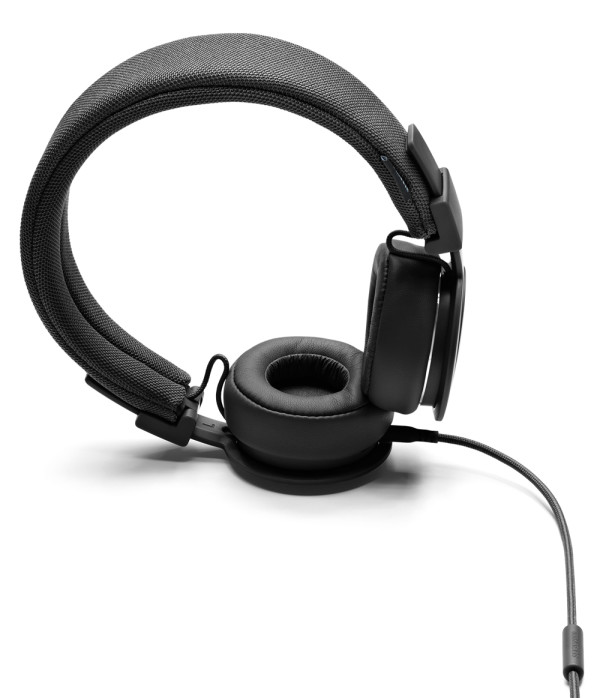 Urbanears has just released the new Plattan ADV, which features an iconic design reinvented for the new generation.
Features of the Urbanears Plattan ADV sports include the following:
•    3D Hinge – each model comes with a new 3D Hinge technology that automatically adjusts to a user's ears and head for a soft and comfortable fit. After all, comfort is key.
•    Interchangeable cable – the Plattan ADV comes with an interchangeable cable, allowing users to wear it on either the left or right side.
•    Washable headband – to keep it looking new, simply snap off the detachable fabric headband and throw it in the wash.
Since Plattan ADV is part of the Urbanears family, it also comes with handy features such as the ZoundPlug, collapsible structure, 3.5 mm stereo plug, microphone, and remote.

The new Plattan ADV is more modern with a slimmer and cleaner profile. It has a hinge that allows its frame to adapt to the users' ears and head. The headband is size adjustable as well, with a snap-in-place-construction to prevent it from slipping. Designed to be even lighter than the original Plattan, the Plattan ADV is super comfortable to wear even for hours.
Plattan ADV incorporates custom engineered 40mm neodymium speaker drivers with optimally shaped thin PEN membranes (19um) and lightweight (78mg) for maximum performance across the entire audio spectrum.
If you're a fan of real punchy bass, clean mid-range, and detailed extended highs, you're in for a treat with the Plattan ADV.
The flexible hinge and soft ear cushions not only give superb comfort but also provide an acoustically tight fit that translates to good sound isolation. The soft tight fit also helps to deliver really deep bass, all the way down to 10Hz, with lots of power due to low acoustic leakage.
The excellent dynamics between the high and low frequencies create balance, open, and clear sound that improves the music listening experience weather you live for the emphatic beats, in heavy metal, or sail to the sounds of smooth jazz.
The Urbanears Plattan ADV retails for P3,250 at Beyond the Box, Digital Walker, Astrovision, Astroplus, iStudio, and Mobile 1.