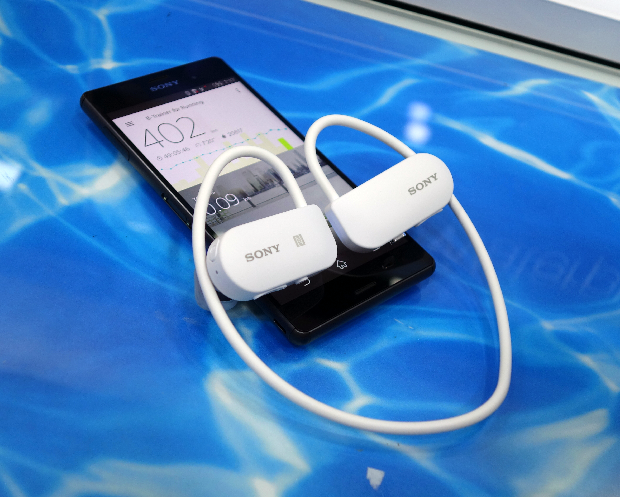 Lately, healthy lifestyle has been influencing the development of gadgets. The latest gizmo to aid consumers in their quest for healthy active living is the Sony Smart B-Trainer, a wireless headphone that features intelligent music playback based on heart rate monitoring and various training plans.
The Smart B-Trainer comes in a neckband-style housing and intended for use by runners. It features sensors that measure the heart rate and automatically select music adapted to the training.
The device does a music tempo analysis that extracts a variety of metadata through signal and statistical processing to analyse music waveforms. When the heart rate is higher than the targeted speed, a song with slower tempo will be automatically selected to guide the runner to slow down. It works vice versa–when the heart rate is lower than the targeted speed, it selects a song with a faster tempo, so the runner can adjust his speed to the faster tempo of the song.
You can also adjust the tempo of the song to match your mood at the time of running.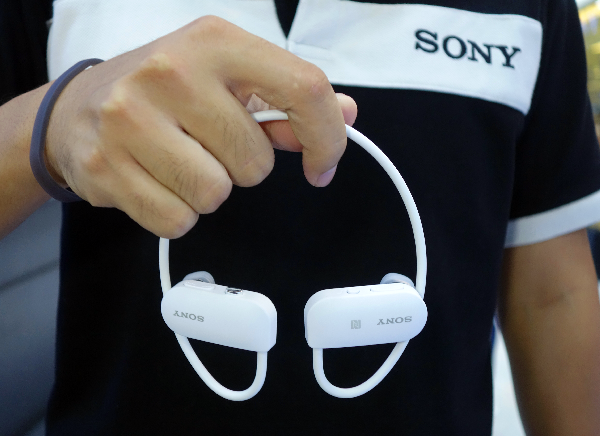 The headphones works in tandem with the Smart B-Trainer for Running app (which can be downloaded in Play Store or Apple Store). The app enables you to manage running logs on your smartphone by looking back at graphs of past track records to give you a clearer picture of your training progress.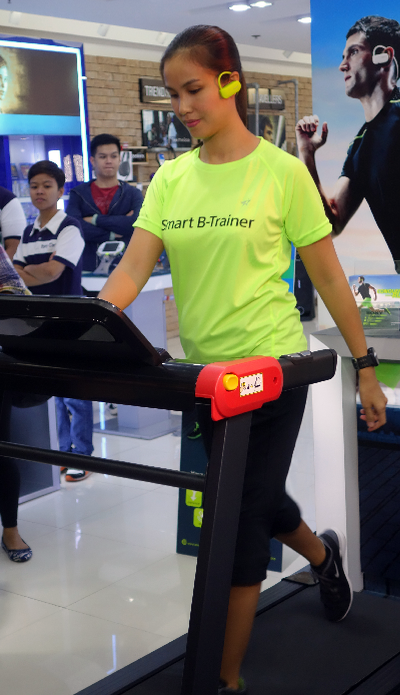 Through the app, you can also choose from a selection of training plans. You can choose what fits your goal–either to get in shape, build strength, or prepare for a marathon. After making the selection, you can send the plan to the device (Smart B-Trainer) via Bluetooth to begin training immediately.
The Smart B-Trainer features a built-in memory of 16 GB, which is enough space for approximately 3,900 songs. It is waterproof (IPX5/IPX8) and can be used as a Bluetooth headset to answer calls hands-free.
Other features of this headphones include music streaming and voice recording.
The Smart B-Trainer is available in select Sony Centers and authorised dealers and priced at Php12,999.