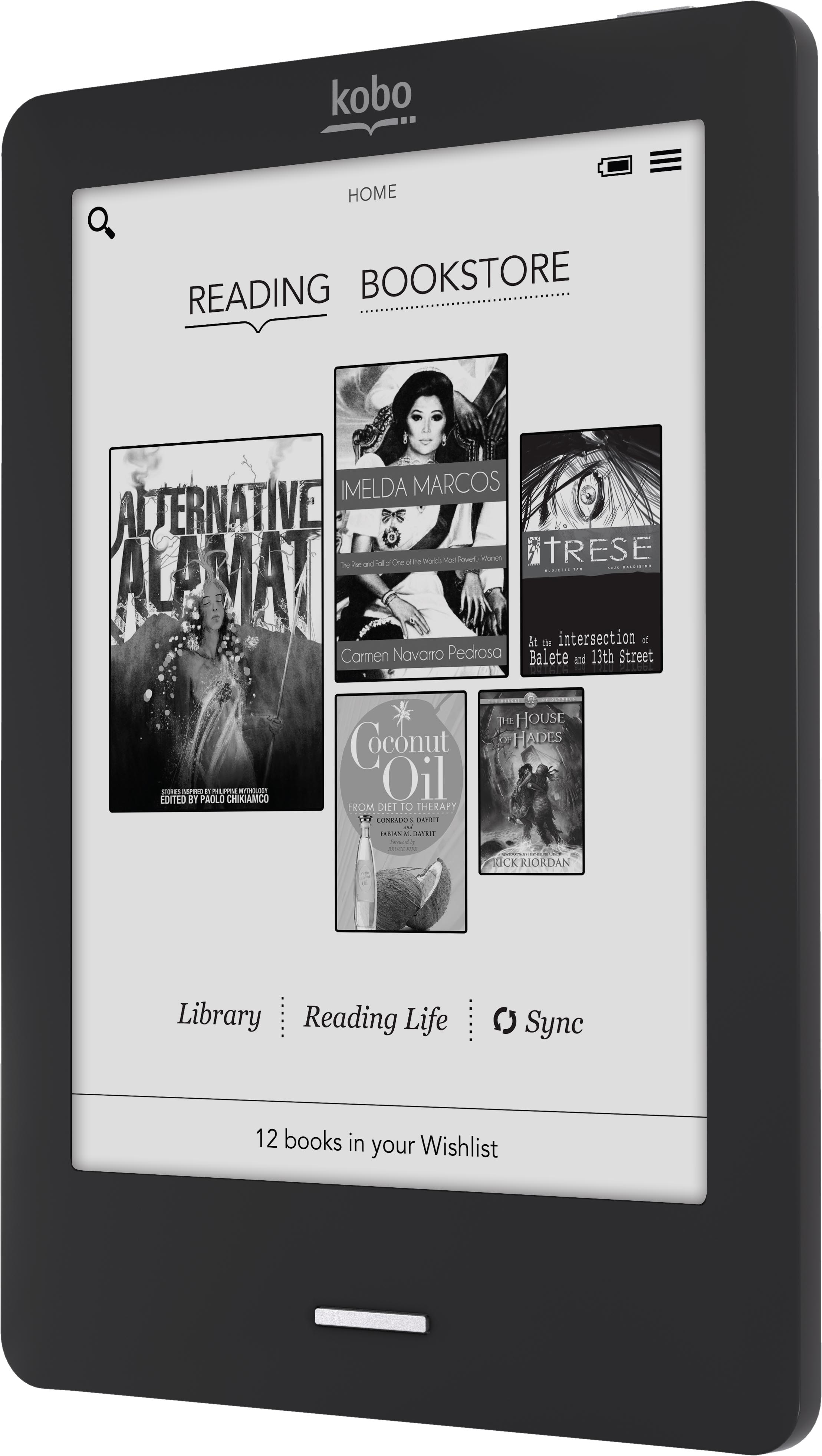 Kobo Touch e-Reader is now being offered by Smart Bro under its Gadget Plus Plans lineup, or more precisely Smart Bro Plan 499.
Under this gadget bundle, the Kobo Touch e-Reader will come bundled with 30 Internet hours every month via the Smart Bro Pocket WiFi, which promises up to 7.2 Mbps of download speeds.
The touchscreen e-Reader from Kobo features a six-inch Pearl E-Ink display that allows users to clearly read books on the device even in bright lighting conditions.
The Kobo Touch e-Reader features 2GB of onboard storage, which is already equivalent to storing up to 1,000 e-Books. Since the device also features a microSD slot, the storage can be expanded to up to 32GB more.
Kobo users can also choose from a wide array of selection from the Kobo eBookstore, which offers over 3.5 million book titles, including a selection of literary work by Filipino authors.
Another feature of Kobo Touch is its capability to share on Facebook what you're reading or favorite book passages through its Reading Life feature.
The Kobo Touch e-Reader under Plan 499 is protected by an Anti-Bill Shock Guarantee, which means subscribers wouldn't have to pay more than P1,199 for Plan 499 after their allocation of Internet hours runs out.
"The Kobo Touch e-Reader is a great new addition to our quickly expanding lineup of premium mobile devices available through Gadget Plus Plans, which makes it easier for Filipinos without a credit card to get the latest gadgets that they want," said Michele Curran, Data and International Services Marketing Head at Smart Communications, Inc.
For more information about the offer,  visit the Smart Online Store here.