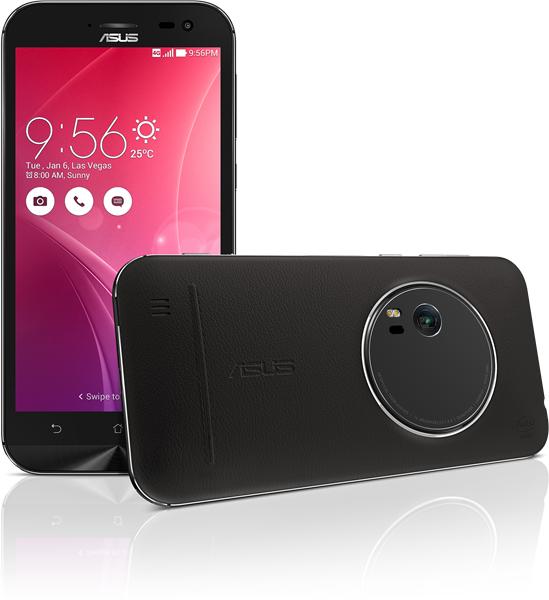 ASUS Philippine recently launched two ZenFone smartphones—the ZenFone Zoom and the ZenFone Max—the most advanced among the ZenFone series.
ZenFone Zoom (ZX551ML) and ZenFone Max (ZC550KL) are now available in all authorized re-sellers nationwide for P26,995.00 and P8,495.00 respectively.
ZenFone Zoom is a camera smartphone, the thinnest one to feature 3X optical zoom using HOYA lens, while the ZenFone Max features high-capacity 5000mAh lithium-polymer battery.
As the world's thinnest smartphone optical-zoom smartphone, ZenFone Zoom features a 13MP PixelMaster rear camera and 3X lens in a body that measures just 5mm at the edges.
ZenFone Zoom offers the closest experience to that of using a DSLR. The smartphone features an innovative 10-element digital eye was created by the optics experts at HOYA. The glass, synthetic and prismatic lenses are meticulously configured in a dual-prism periscope arrangement to maximize incoming light and capture the best possible photo quality.
In addition, ZenFone Zoom's built-in optical image stabilization (OIS) ensures sharper, steadier shots every time — even at maximum 3X optical magnification.
ASUS engineers have rotated ZenFone Zoom's lens mechanism to create a compact, intricately-calibrated periscope-style layout.
Coupled with a Panasonic SmartFSI image sensor, ZenFone Zoom captures more light and more color — revealing detail and beauty in both natural and low-light compositions that other smartphone cameras will never see.
ZenFone Zoom's design adapted the look and feel of professional DSLR cameras: dedicated buttons for shooting, recording and telephoto operations; strong unibody frame precision-crafted to a metallic finish; and integrated with a safety loop and many stylish strap options.
ZenFone Zoom excels at macro photography, enabling extreme close-ups as near as 5cm (2in) to reveal new and unseen worlds of detail, and is ready to turn pro with one tap — with Manual mode allowing instant adjustment of shutter speed, exposure value, white balance, ISO and a host of other professional-grade settings.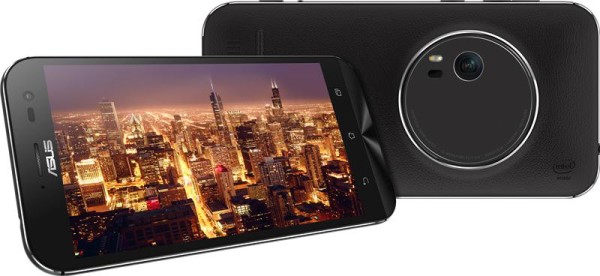 ZenFone Zoom specifications:
64-bit quad-core Intel Atom processor
4GB of fast dual-channel DDR3 RAM
up to 128GB of storage as an option
LTE Category 4+
3000mAh battery
BoostMaster technology for turbo-speed charging
5.5-inch 1920×1080 Full HD IPS display
Corning Gorilla Glass 4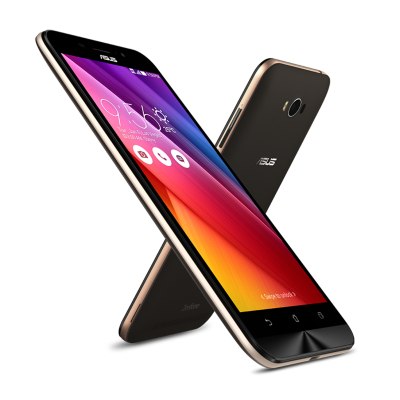 ZenFone Max
The highlight of the new ZenFone Max (ZC550KL) is its incredibly-long-lasting, high-capacity 5000mAh lithium-polymer battery.
ZenFone Max has a standby mode of 38 days, or 37.5 hours of 3G talk time, or 32.5 hours of Wi-Fi Browsing, or 22.6 hours of video playback.
Other features of the ZenFone Max include a bright and clear 5.5-inch HD IPS display with wide viewing angles, protected by the latest Corning Gorilla Glass 4. On top of this, its back cover stands out with its leather finish texture for maximum grip.
At the heart of ZenFone Max is a powerful yet power-efficient 64-bit Qualcomm Snapdragon 410 processor with up to 2GB of RAM. ZenFone Max also features 13MP Rear /5MP Front PixelMaster cameras with a wide f/2.0 aperture.
The rear camera also boasts laser auto-focus for sharp, near-instant shots with 0.03 focusing speed and dual LED tone flash for natural photos under the dark.
ZenFone Max also functions as a powerbank through its USB OTG capabilities to charge other phones and micro usb devices– a very useful feature when outside and no power outlets are available.