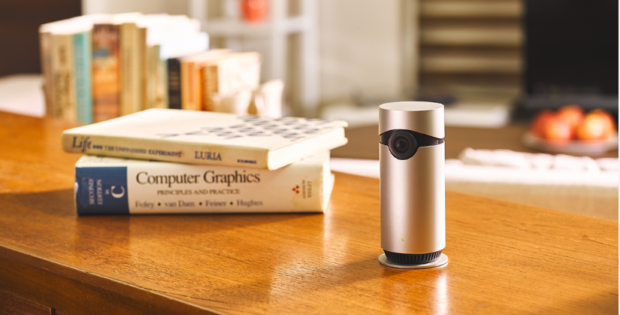 D-Link has announced the availability of the new Omna 180 Cam HD (DSH-C310) in Apple.com.
The Omna 180 Cam HD is the first in D-Link's Omna family of HomeKit enabled devices.
The wide angle Wi Fi camera provides an easy way for users to monitor their home for extra peace of mind. It features Omna's HomeKit integration, which allows users to be "always home" and includes advanced security features with end-to-end encryption and authentication between the camera and an iPhone or iPad.
When activity is detected, users will receive a rich notification on their lock screen, delivered via the Apple Home app, showing a live feed from the camera. Users can even access their Omna remotely to see what's happening in their home in real time.
Features of this camera include:
— 180-Degree Field of View – Omna is derived from the Latin word 'omnis' meaning all-encompassing. Most cameras offer a limited
130-degree lens, while D-Link's unique 180-degree solutions and de-warping technology allow users to see just about everywhere and everything.
— Dynamic Video Streaming – The video bitrate continuously adjusts to ensure optimal performance given the available bandwidth.
Two-Way Audio – Listen and speak using the camera's built-in microphone and speaker, so even when users are not at home they can still make their presence known.
— Night Vision – See up to 5 meters in complete darkness with infrared night vision.
— Motion Detection – Triggers alerts and automatic video clip recording
— Local Recording –Record motion detection triggered video clips directly to a microSD2 card up to 128 GB, with remote playback capabilities. Offers pre-event snapshot and recording, with more flexibility on recording video locally to the camera without impacting network or Internet bandwidth. All with no recurring monthly fees.
— Stylish Design – The camera is designed to fit effortlessly into the modern home with an elegant, discreet and stylish design
The DSH-C310 Omna 180 Cam HD is currently available at apple.com.sg at S$319. The product will be available in the Philippines soon.