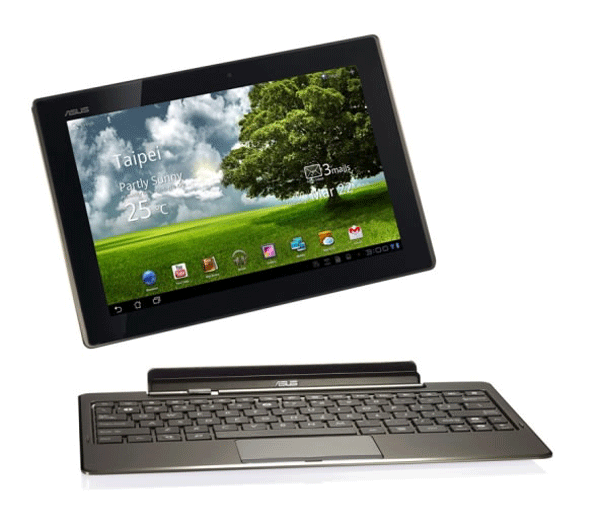 Finally, the much-anticipated Eee Pad Transformer tablet is finally available locally and purchasers may even win a local trip, according to press material from Asus Philippines, which reads:
"Manila, Philippines (July 15, 2011) – For all the Filipinos who have been anxious and impatient about the availability of the the Eee Pad Transformer, Asus Philippines officially announced its availability locally. This is the same tablet that immediately sells out in the US upon launch last May. A lot of the consumers buy tablets mainly for the Andorid Apps. The Asus Eee Pad Transformer is not only a tablet for entertainment, but also for productivity and creativity.
Powered by Nvidia Tegra 2 dual-core processor, this Android 3.1 Honeycomb tablet has a unique mobile dock. That's a full QWERTY keyboard and touch pad with multiple I/O ports 2 USB slots, mini HDMI port, Micro SD and SD slots. This is the tablet for content creation, social communication, HD media playback and smooth realistic game play. If you are currently looking for a tablet for media consumption and mobile productivity, the Eee Pad Transformer is it!
Asus Philippines announced as well that all buyers of the Eee Pad Transformer/Eee Pad on July 20- 23 in any of the Asus authorized dealers in SM Megamall, Mandaluyong can get a chance to win a trip to any Philippine destination!
After purchasing, customers will receive a raffle coupon from the dealer store they purchased the item from. Customer must fill in their name, address, e-mail, contact details and serial # of purchase. Customers must drop off their raffle stubs at ASUSworld Megamall, 4th floor Cyberzone, SM Megamall. Entries will be accepted until 6pm on July 23. Raffle entries will be drawn by an ASUS representative on July 23, 7pm. Log on to http://ph.asus.com or find Asus Philippines on Facebook, facebook.com/asusph."
Please read my related post about this tablet: http://techiekelsky.wordpress.com/2011/07/13/tablets-with-keyboard/