Touchscreen tablets are currently the craze, thanks to Apple's iPad, the product which really revolutionized the user interface of a tablet, making this PC form a real joy to use. Remember the small tablet PC introduced back then that required a stylus? I remember people bought tablet notebook to draw onto the screen. It was particularly helpful to artists and people who like to draw ideas rather than type them. But the Microsoft Windows OS wasn't really meant for touch function. The Windows tablet PC featured a drab, sluggish, and X-factor lacking UI (think about the Windows 98 screen getting pricked by a stylus and you get the idea). I figured it wouldn't really take off for mass consumption–unless you put a wow factor into it. Then iPad came along.
The iPad revolutionized the tablet PC design and started a trend. It encouraged others to also come out with tablets, which people now use as a business and play tool as well as social networking device.
Lately, there's seem to be a demand for the touch tablet to have a full PC hardware functionality, such as having a keyboard that the user may opt to attach or leave behind.
At the Computex 2011 in Taipei held in June, I saw this particular trend. There were lots of tablets running on different operating systems that also feature attachable keyboard.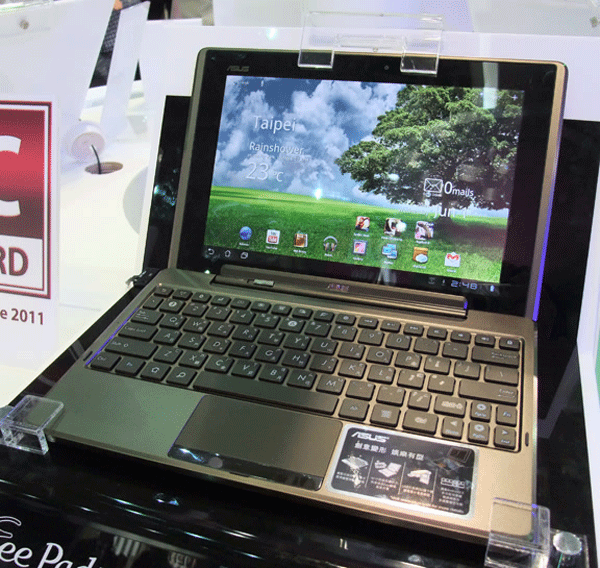 This is the Asus Eeee Pad Transformer, which really looks a lot like a netbook.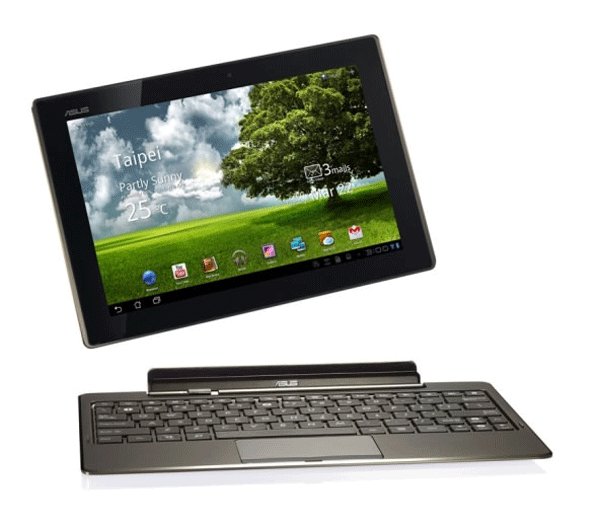 But you can detach the tablet from the keyboard dock.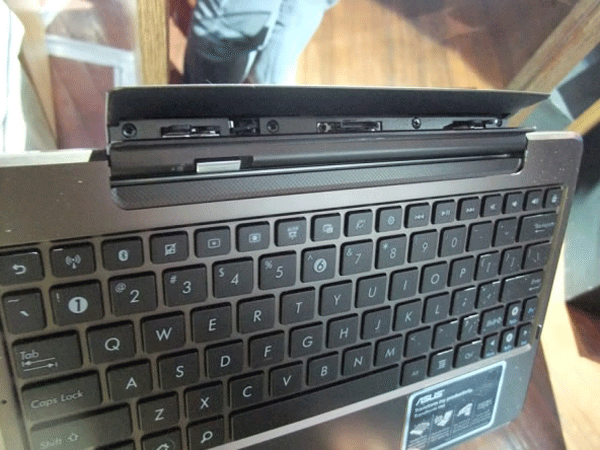 The tablet is secured onto the keyboard dock via a pin.
And the keyboard dock features ports like USB and SD card reader.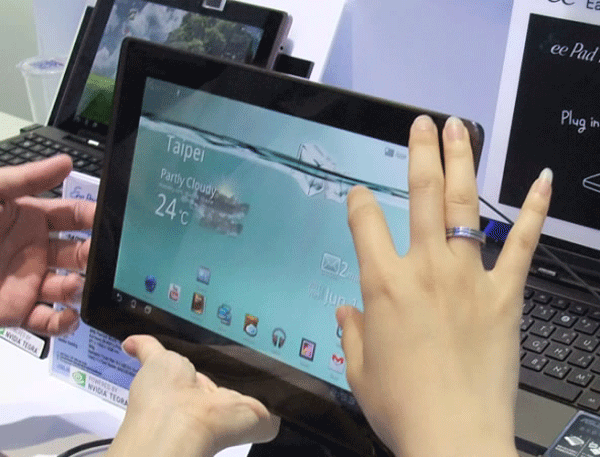 But the real beauty is that you can still enjoy using the tablet, minus the keyboard dock, which you can always leave behind to lighten the load of your bag.
For the more nice features of this tablet, please read my article in the Philippine Daily Inquirer: http://technology.inquirer.net/1146/tablet-turns-into-a-netbook/