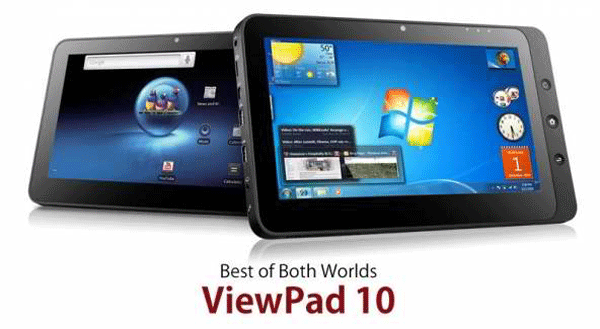 The most anticipated tech event CES 2012 that will take place in Las Vegas is just a month away.
Taiwanese based device manufacturer Viewsonic famous here in the Philippines for monitors has already lined up new products to be showcased at CES 2012.
One interesting product is the EXOdesks, a 32" 10-point touch table top which runs a custom user interface open to HTML5 developers. The desk, which ViewSonic produced in partnership with EXOPC, will be powered by an Intel Core™ i7 processor, Intel's integrated graphics and will run on Windows 7 operating system.
Viewsonic will also showcase new products under ViewPad family, which includes new 10-inch business and consumer-focused tablets running Windows and Android operating systems.
The ViewPad 7e, an Android-based 7" tablet offers Amazon services for Android integration, Amazon Kindle for eBook reading and RiteTouch for writing directly on the screen. The business line of tablets, which include the ViewPad 10pro, run Windows 7 Professional and provide the ability to boot Android as well.
ViewSonic will show an impressive universal display with projected capacitive multi-touch input. It is designed to allow consumers and business professionals to connect their smartphone, tablets and laptops wirelessly and share photos or stream media content from services such as YouTube, and extend desktop mode for dual display.
For more product information, visit ViewSonic.com/CES2012