Lately, there's seem to be a demand for the touch tablet to have a full PC hardware functionality, such as having a keyboard that the user may opt to attach or leave behind.
At the Computex 2011 in Taipei held in June, I saw this particular trend. There were lots of tablets running on different operating systems that also feature attachable keyboard.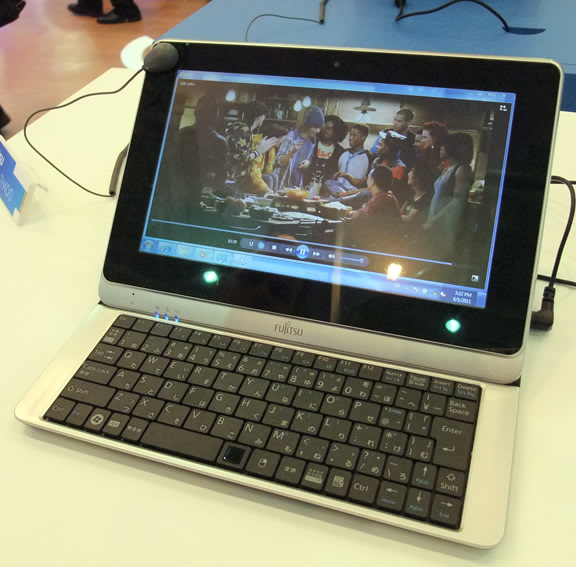 This is a Fujitsu tablet running on Windows 7 and powered by Intel 32 nm process Oak Trail chip. As a Windows device, this tablet with keyboard that slides behind it really functions as a full PC.
Another Windows tablet powered by Intel Oaktrail chip connected to a bluetooth keyboard.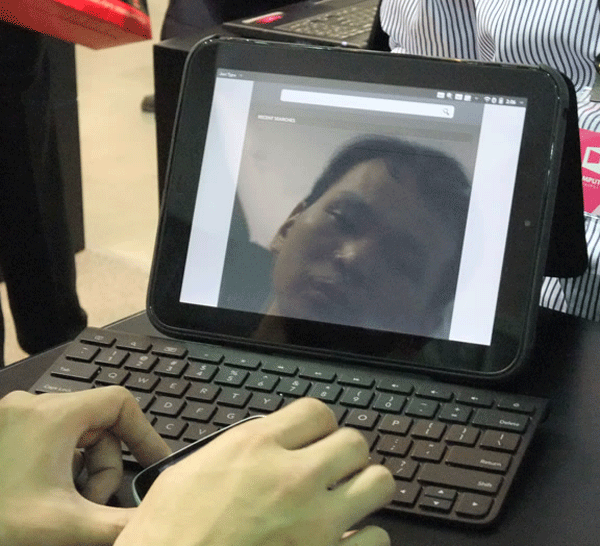 This is HP's WebOS run tablet seen here connected to a bluetooth keyboard.
HP's WebOS tablet called HP TouchPad up close.
This is Motorola Atrix, which comes with a docking keyboard.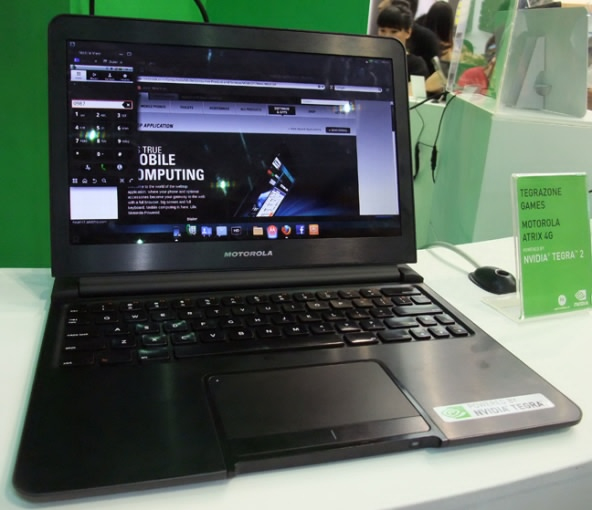 This is how it looks when the 4G capable smartphone is docked.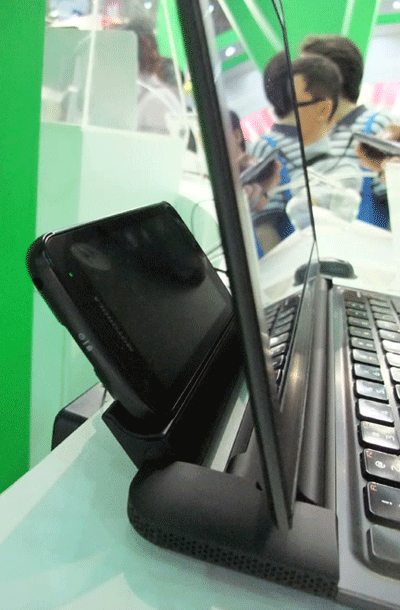 This is how the Motorola Atrix looks from the side.