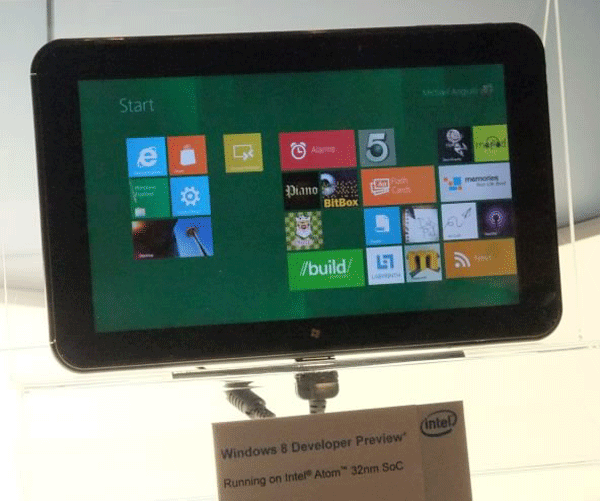 A post on November 16 by liveside.net revealed that Nokia will also be coming out with a tablet running on Windows 8 in June 2012. The website also revealed the Finnish phone maker also plans to come out with more higher-end handsets.
The website quotes French newspaper Les Echos, which published an interview with Paul Amsellem, head of Nokia France, telling that "in June 2012 [Nokia] will have a tablet running Windows 8."
The website also said Nokia's President and CEO Stephen Elop hinted at the possibilities of a Nokia tablet based on Windows.
"When you see the user experience from the Nokia Lumia environment appearing on hundreds of millions of tablets and PCs in the future, you can see that there is a clear synergy between all those environments. So that presents an interesting  opportunity for Nokia."
The upcoming higher-end handsets will include a full range of Series 7 and Series 3, the website quoted Paul Amsellem as saying.
"The Nokia Lumia 800 is a bit like the equivalent of the BMW 5 Series. We will soon have a full range with a Series 7 and Series 3."
A bonding bound to happen: Nokia's and Microsoft's love affair blossoming into more products.
Here's a link to liveside.net article: http://www.liveside.net/2011/11/16/windows-8-tablets-coming-to-nokia-by-june-2012-and-more-higher-end-handsets-in-the-making/?utm_source=feedburner&utm_medium=feed&utm_campaign=Feed%3A+liveside+%28LiveSide%29