Finally, the HTC Cha Cha purple color I ordered arrived. Set it up quickly with my telco's postpaid SIM.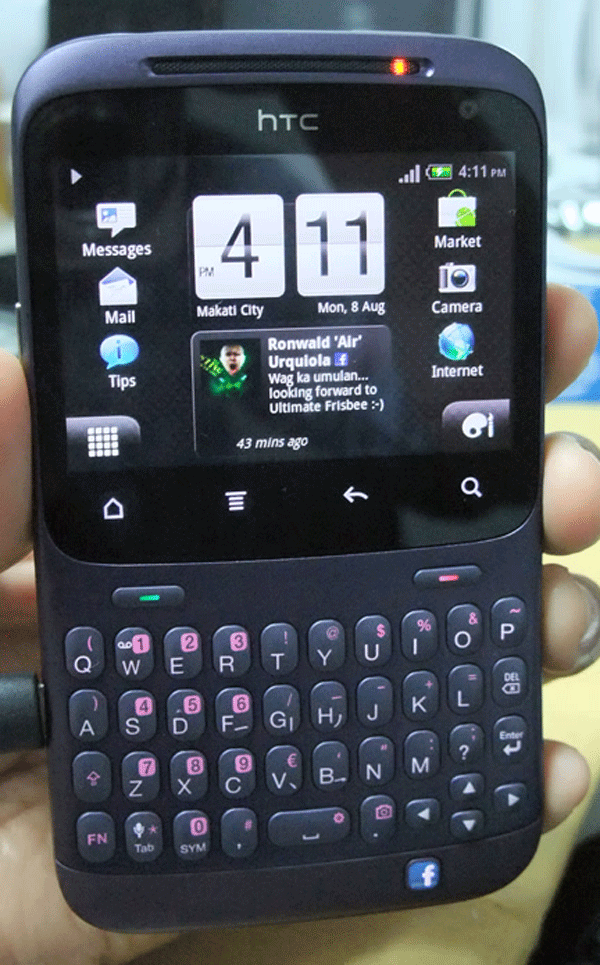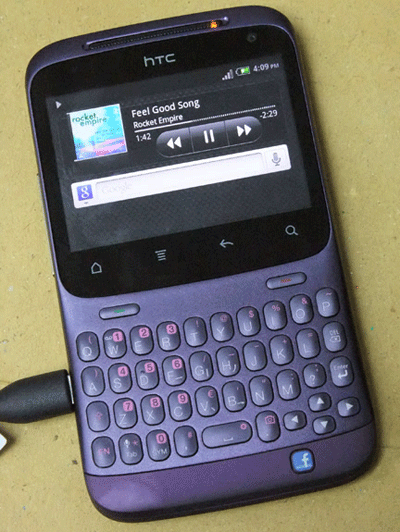 As the phone is an Android run device (Gingerbread 2.3.3), it immediately synced with my Google account and transferred all–contacts, email, FB, downloaded applications, and other files–from my previous HTC Desire phone (another Android run handset) smoothly and immediately.
Yes, that's the beauty of an open system like Android–you can transfer profiles from your old phone to a new one without the hassle of having the phone connect to a PC to launch an application to be able to do that.  This has been primarily the hassle with iPhone and Windows Phone as you need to sync your device to iTunes and Zune/Outlook.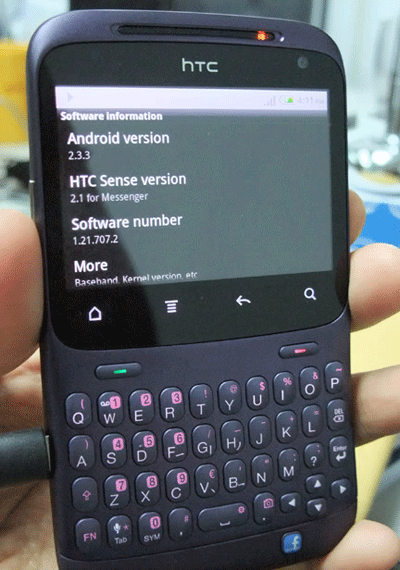 The Facebook button, the solitary blue "F" button below the QWERTY pad takes you to the Facebook wall.
One homescreen features a dedicated music player.
Here's a video link for the Cha Cha demo: